Top-Rated House Cleaning Services in Chicago
Hassle-Free House Cleaning For Busy Individuals and Vacation Rental Hosts
How Marvelous Maids Cleanings Work
Select the date and time you want your professional to arrive
A certified Marvelous Maid comes over and cleans your home
Sit back and relax. Enjoy your home
Select the date and time you want your professional to arrive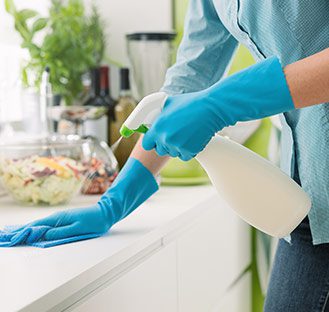 A certified Marvelous Maid comes over and cleans your home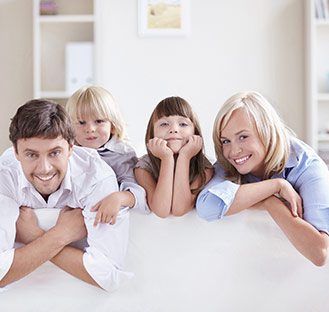 Sit back and relax. Enjoy your home
We Hire Local Trusted Home Cleaners
Highly Rated Reviews on Google, Thumbtack, and Yelp
Great experience they did excellent job. Apartment is as good as it was at time of moving.
Great job by Mathew and Taylor. They were able to come out on short notice and were punctual. Did a great job and were very thorough. Very pleasant and nice gentlemen. Would use them again
The Marvelous team made my life so much easier! We were having a graduation party the next day and they are amazing. They were so kind and completely thorough. Thank you!
Asked for my house to be deep cleaned as my Christmas present and could not be more pleased. When our team had car trouble, the owner messaged me so I knew why they were late. Matt & Tyler were friendly, courteous and professional. That walked through the house and asked for our priorities. They did a wonderful job. I cannot recommend them highly enough.
I've had numerous cleaning companies come to my house over the last 4 months since we bought the house in June and I fired all them due to their lack of cleaning. With Marvelous Maids I have found this is not the case. 2 young men showed up right on time with their positive, energetic, and also very polite attitude to clean my house. I finally found a bi-weekly cleaning company near me!
We Have 3 Cleaning Packages

Best for busy families and professionals,  or those who could use a helping hand around the house. We'll send the same cleaner(s) to shine your home monthly, bi-weekly, or weekly. We don't treat this as a transaction, but a long-term relationship. Your recurring cleaner gives a special touch in their cleaning, remembers birthdays, and creates a pleasant experience each visit.

Your cleaner will spend extra time on the bathrooms, kitchen, and living room and also do the inside fridge and inside oven. Usually we recommend this if you haven't cleaned your place in a while. The deep clean package is not for if you want your place to be brand-spankin' new! If you need a heavy detailed cleaning, such as baseboards, blinds, walls, or very small detailing around corners, then the hourly cleaning package is definitely the best bet.

We recommend this if you haven't cleaned your home in a while. It's also a great pre-face to doing hourly cleanings. The deep clean package is not for if you want your place to be brand-spankin' new, but it will give your home detailed effort even in places you likely gone nose-blind to.

MOVE IN / MOVE OUT AND HOURLY CLEANING
Designed for those looking to add a professional appeal to their home to increase the likelihood of resale, or simply impressing the landlord. This is done on an hourly basis.
#1 Cleaning Services in Naperville and The Surrounding Areas
If you are looking for experienced and reliable home cleaning professionals to help you free up your schedule by keeping your house or apartment impeccably clean, look no further! My Marvelous Maids brings you premier cleaning services that will never fail you.
The cleaners offer their services as frequently as you need them, whether it's biweekly, weekly or monthly. We even reward our loyal, recurring customers with hefty discounts. Call us now and find out why Aurora, South Elgin, and Plano residents rely on us!
Trusted house cleaning in Aurora and beyond: Be worry-free
At My Marvelous Maids, we take trust very seriously, as it is the foundation that holds our bond with our long-time returning clients. Trust is especially important in the cleaning industry as it literally involves inviting cleaners into your home. That is why our My Marvelous Maids team strives to earn it through care and respect for your home and family.
All the cleaners we work with go through a rigorous vetting process to determine whether they are experienced, trustworthy, bonded and insured. We personally check all the references and run background tests, guaranteeing maximum security to our clients.
Customer focused apartment cleaning in Aurora and surrounding areas
Our exceptional customer care is a crucial aspect of our business. We would not be here if it weren't for our loyal clients, which is why we team up with the best cleaners in the industry who strive to render unsurpassed cleaning services. We maintain open and constant communication with our clients based on honesty and availability.
Communication is a crucial part of the house cleaning process since it enables you to get an above-par cleaning that meets your particular needs. The highly qualified and experienced cleaners we send will treat you with utmost respect and gladly accommodate your special requests. Feel free to share your comments, questions, praises or complaints – we will be sure to respond and work toward perfecting our services.
Plainfield, Naperville, and Aurora maid services guarantee your satisfaction
With My Marvelous Maids, rest assured that you'll always receive the quality of service that meets the highest standards of excellence and hygiene. This is why we offer a 100% satisfaction guarantee like no other. If you are unhappy with how any area of your home was cleaned, contact our staff within the next 36 hours after the appointment. We'll dispatch a cleaning crew to re-clean the areas in question at no additional charge. If the issue is still not resolved, we will refund the amount accordingly.
Time-saving house cleaning in Naperville and surrounding areas
Having fewer chores around the home is imperative if you want to get more meaningful work done or want precious time relaxing with your family and friends. With our lives so hectic, having to spend the entire weekend or holiday cleaning adds even more to the stress.
With the help of My Marvelous Maids, you will finally find some well-deserved free time for yourself and your family. This is why we recommend recurring cleaning services to all busy families and professionals. Book effortlessly in just a few clicks and take advantage of specialty discounts for being a Marvelous subscriber. You'll have more free time for the things you love and save money along the way. Contact us today and schedule top-notch cleaning services!