We have a few openings left for reliable, experienced, energetic cleaning professionals who are looking to add more clients to their schedule within a 20 mile radius of naperville, IL. Job Description below
What does partnering with Marvelous Maids look like?
Clients book online or over the phone
HQ assigns the cleanings to cleaners based on the availability that you set your calendar to. Once a cleaning is assigned to you, you'll see that client's address, the time/date they selected, the cleaning package they selected, and how much you'll be paid for completing the job successfully. You send a text to HQ confirming you want the booking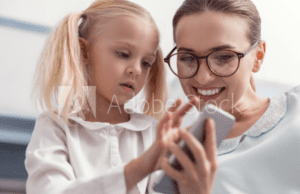 You arrive
Clients will be usually be present to greet you at the door, else, they will leave a key for you to access the home. You make a great impression with your warm, energetic personality as you do the initial walk-through with the client, setting expectations, taking pictures of potential trouble areas pointing them out to the client, and confirming their priorities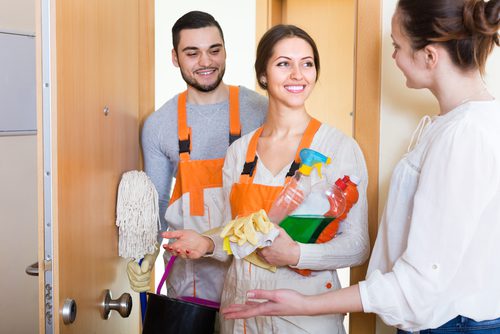 The Clean is only half the fun
As you clean your way through the client's wishlist, you engage them in friendly conversation. Getting to know your client on a more personal level, and asking them questions on how they like things done creates a more genuine atmosphere. It also makes it less awkward when you have to point out areas that may need extra love for an extra cost. Marvelous Maids prides itself on partnering with warm, friendly professionals, and let's be real, it makes the time fly by when you're getting to know someone!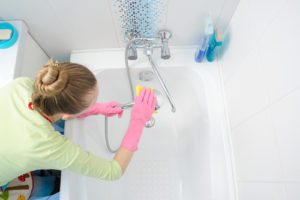 Mission Complete!
Woohoo, it's time to wrap up. Before you pack up, you take your time to do a final walk-through with the client. You point out everything you completed comparing it to their original ask. You show them before and after pictures of challenging areas that may not shine still to illustrate that they may need a bigger cleaning package next time, or that old shelf will just never look new again. You ask if there's anything else you can do to make their experience better, and fix any missed areas. Finally, you have them sign a form that confirms the rooms you cleaned, the time you started/ended, and that they're happy with the experience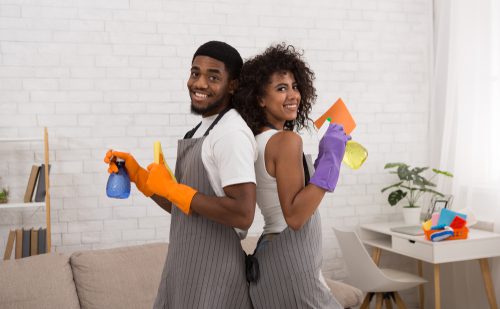 Pay Day, Play Day Everyday
Direct deposits every week. You keep 100% of your tips. There are bonuses for each online review that your client leaves you on Yelp or Google, or if they become a recurring customer, or if they refer a friend, so be sure to encourage your client to give you an online shout out! Finally, once a quarter, the Marvelous Lead Team hosts a family or team outing, completely paid for where there's food, drink, games, and prizes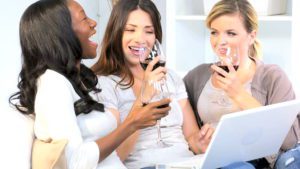 Flexible schedule
You can set your own schedule and work area: When a client books online, you'll receive a text with the time and location of the cleaning. Build a full schedule or accept a few jobs
Great pay
Earn a large percentage of each job you complete. The average pay per job ends up being $18-30/hr, and most jobs being 2-4 hrs on average. Pay is deposited weekly into your bank account. Opportunity for employee benefits after 90 days
Great Clients
Only work with clients that you enjoy. If a client is not a good fit for you, we can match them with another cleaner
Strong support
Our staff is here to take customer calls. We provide estimates, book appointments, and process payment so you can focus on cleaning, we'll handle the rest
Professional Cleaning Experience
At least 1 year of paid cleaning experience including: cleaning professionally for your own residential clients, hotels, or offices. Cleaning your own house, or for a friend does not count
Transportation
Must have your own, reliable vehicle and be willing to travel to clients in a 15-20 mile radius of Naperville, IL
3 Professional References
3 professional cleaning references from current clients you clean for or employers from the cleaning industry that you've worked for
Cell phone
Have access to your own smart phone and email
Cleared background
Must be able to pass a criminal background screening
Supplies
Provide your own cleaning supplies and equipment
Like what you're hearing so far? Wish you joined us like yesterday?