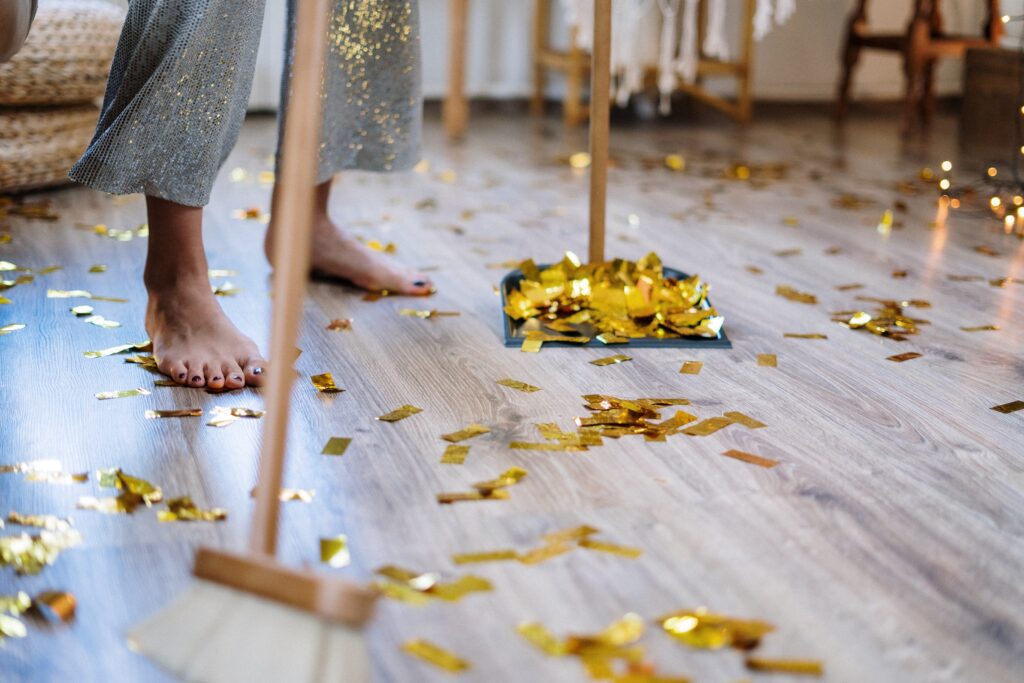 First of all, Happy New Year! 2020 has been a roller coaster ride for everyone. But despite what happened last year because of the COVID-19 pandemic, we're all still able to celebrate the holidays. And holidays can do a number on our house yet there's no denying that it's a happy time. Before we know it, the holiday season is over and it's now time for us to get things back in order.
When you need to work on some post-holiday house cleaning, you may read some of our tips so you won't miss a thing to clean your house.
Consider Doing Deep Cleaning
Hey, it's New Year. It means new beginnings for most of us. And the best way to kick-start the beginning of the year is by making your house sparkling clean. Use this time to attend to those heavy cleaning tasks we often set aside due to our busy schedule.
Clean Up Your Holiday Decors
Make sure to not just put back the Christmas tree and holiday ornaments to the storage without organizing them. Remember that several months from now you'll be unboxing and taking it out again from storage to display. So, the best way to do this is to organize it on how you will store it and avoid it from accumulating dirt and cobwebs from the storage.
Clean The Carpet Floor
It's no surprise that after storing away your Christmas tree the pine needles have scattered and buried themselves on the carpet flooring in your living room. Because of its size and shape, using a broom is not enough to get rid of it. Using a vacuum is good but pine needles may clog and the tube. In this matter, what you may use are a rubber broom and a lint roller.
Take Care Of The Upholstery
Like carpets, upholstery maybe one of the most used during the holidays. You may have noticed yet but it's not impossible if the curtains, couches, and carpet get stained. There are many options on how to clean it. What matters is that the earlier treatment to remove the stains, the better to avoid making them permanent.
Clean The Fridge
Believe it or not, you probably have stocked many foods in your fridge over the holidays. And before you know it, it might have accumulated a mixture of smells already. So the best way to do this is to clean your fridge thoroughly.
Freshen Up The Bathroom / Powder Room
If you had guests who came over during the holidays, the bathroom and/or powder room should be cleaned also. Learn the tips on how to successfully clean the bathroom floors.
Need Help To Clean Your House?
The truth is, with or without the holiday season, your house needs to be cleaned. And we understand if you probably don't have time to spend on this. But the good news is, My Marvelous Maids offers house cleaning services in Aurora, IL, and its surrounding areas. We have highly trained professional cleaners who can clean your house. Our aim is not just to clean but to make sure that you'll be comfortable in your own home.