All homeowners want their homes to be their pride and joy. Everyday chores are necessary for routine upkeep of your property, but performing them regularly doesn't mean your home will remain pristine. Consider giving your residence a deep clean from time to time to ensure perfect health and ultimate comfort at home.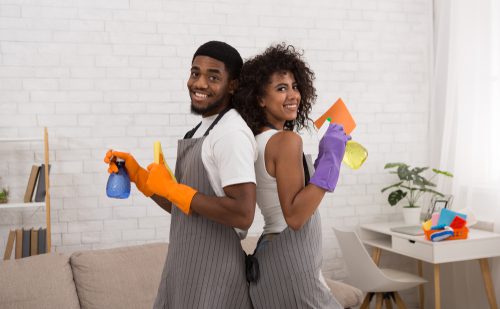 Learn how to perform an efficient deep clean yourself. Alternatively, opt for the highly efficient and absolutely time-saving deep house cleaning in Aurora. Reputable house cleaners will be committed, skilled, and eager to deliver top quality services. This way, you'll be able to sit back and relax while your extraordinary maids roll up their sleeves.
How often should you clean everything in your house?
If you want your living space to be neat and tidy, you're required to consistently keep the mess in check. The frequency of cleaning depends on many factors, such as the area of the house, the number of people in the household, whether there are any pets and small children. Here's how often you should give some TLC to certain parts of the home:
Daily

It's advisable to make your bed every day to put your bedroom in order. Also, disinfect kitchen countertops each day to prevent food contamination and avoid foodborne illnesses and germs. Bathroom surfaces should be disinfected as well.

Weekly

Mop and vacuum the floors, dust the furniture, clean glass surfaces, and change bed linen each week. You could do the laundry and ironing once a week or more often, depending on the individual needs of your family.

Monthly

Clean the fridge, oven, and dishwasher, next vacuum and mop behind and under furniture, and lastly, dust your blinds and light fixtures.

Yearly

It's usually enough to deep clean carpets and upholstery, clean your fireplace, and wash your curtains once a year.
How long does it take to deep clean a house?
Light, routine cleaning tasks are usually just fine, but certain areas of the house require deep cleaning once a year to stay looking pristine. This is the case with carpeting and upholstery and other areas that are commonly not given as much attention, for example disinfecting trash cans, scrubbing grout, etc.
The time required to accomplish these deep cleaning tasks varies depending on the size and condition of your home, but one thing is for sure – because of how detailed it is, a deep clean will take even longer than standard house cleaning!
What is the fastest way to deep clean a house?
Do you want your residence to be cleaned both thoroughly and quickly? Unfortunately, when it comes to a deep cleanse, there are no shortcuts. The complexity of deep cleaning requires time and effort. If you're not in a position to dedicate hours on end to cleaning, hiring a team of expert maids is the way to go!
How do I get the best deep house cleaning in Aurora, IL?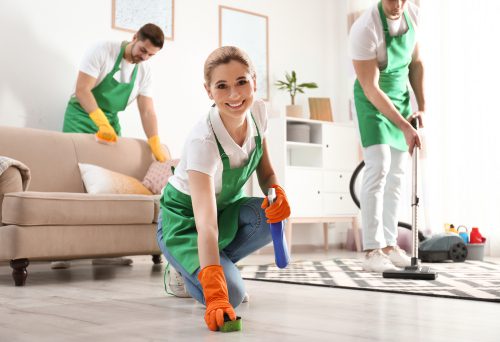 Are you looking for the best cleaning services available to Aurora locals? Then contact My Marvelous Maids and we'll send top-notch cleaning pros with years of experience under their belt. Whether you need them to clean your bathroom tiles naturally, completely remove wall-stains or clean varnished wood without damaging it, these hard-working cleaning specialists will dazzle you with their dedication and expertise. 
We go above and beyond to care for our clients' satisfaction and well-being. While you're exploring the SciTech Hands On Museum, we'll make sure you get the most dedicated cleaners who'll be scrubbing away, making your home shine. Booking our service is quick and easy. Try it out today and make your place the place to be!