Bathroom cleaning is the kind of housework most homeowners dread. This is perfectly understandable because bathrooms can get grimy very quickly. Add the fact that it needs doing quite often and cleaning the bathroom can easily become your worst nightmare.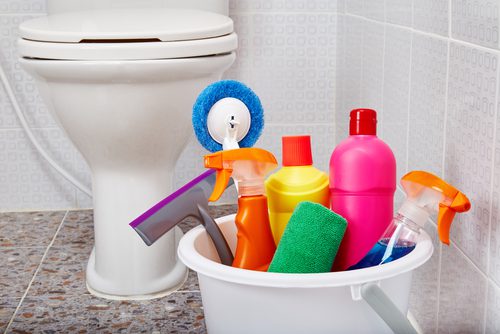 To quit worrying about this tedious chore, there are amazing Aurora cleaning services that will gladly take work off your hands. Just contact them to schedule a service and never worry about bathroom hygiene again!
Another thing that is of great help is following practical advice on cleaning your bathroom floor. Read on to learn more about how to have a spick and span bathroom with minimum effort.
How do you clean a bathroom floor naturally?
When you're choosing cleaning products, it's important to think of the future of our planet, as well as the safety of your family. What is more, some surfaces are prone to damage, so they should be cleaned with a very gentle detergent. For example, this is true of finding good ways to clean painted walls.
There are several eco-friendly options on the market today. U.S. Environmental Protection Agency gives advice on how to choose more ecological cleaning products. However, the safest, healthiest and cheapest choice is to prepare a cleaning agent on your own.
Apply a vinegar mixture: You'll need some vinegar and a spray bottle. The great thing is vinegar is a household essential that you must already have stored somewhere. Mix an amount of water with the same amount of vinegar and spray the mixture onto your bathroom floor. Give it some time, then rinse.
Use baking soda: Another multipurpose item that you definitely have tucked away in a drawer somewhere is baking soda. Put a pinch on a cloth and scrub your tiles.
These quick and easy solutions won't break the bank and the results of the cleaning will surely put a smile on your face!
How do you clean bathroom floor tiles?
Although it might be your least favorite area to clean, sanitizing your tiled bathroom floor simply needs to be done. In preparation for it, you have to pick the products and tools to help you get the dirt out efficiently.
Whatever cleaning agents you pick, your best bet is to follow these simple steps:
Clear away items from the floor, such as the laundry basket and the bathroom mat
Use some baking powder and a toothbrush to clean heavily soiled grout. If there is any staining to tend to, take care of it as well.
Sweep or vacuum dust particles from the floor
Fill a bucket with a mixture of water and a cleaning agent and prepare a mop or a cloth
Dunk the mop into the cleaning solution, making sure you wring it so you don't splatter too much water all over the floor
Mop thoroughly, paying attention to all the nooks and crannies
When done with cleaning, put an old towel on the floor to dry out the excess dampness
If you follow these instructions to the letter, you'll enjoy a pristinely hygienic bathroom!
How do you clean vinyl bathroom floor?
No matter how frequently you clean your home, it's always a great idea to disinfect up your bathroom floor because it can harbor harmful germs. If your flooring is made of vinyl, the actions you need to take to clean it are very similar to cleaning a tiled one. For a nice extra touch, use a non-wax polish afterward to give it a beautiful shine.
Where can I find the finest Aurora cleaning services?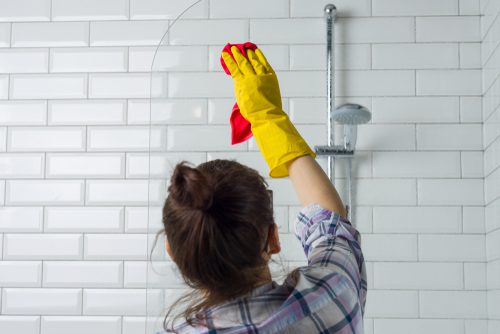 Do you want the top experts in the field of cleaning to manage the hygiene of your home while you're having a great time at Phillips Park Zoo? Then what you need to do is contact My Marvelous Maids and we'll send them your way!
We're a team of committed individuals who can match you with unrivaled cleaning pros who always deliver the highest quality of service. Also, they can give you useful tips on everything from bathroom cleaning to how you should clean wooden furniture! Have a home fit for a king with the help of My Marvelous Maids!