Have your wooden furnishings lost their shine? Would you like to efficiently clean your stylish wooden items, but you worry about potentially damaging them? Then what you need is some great advice for having the cleanest wooden furniture. With these simple tips, you'll be able to breathe new life into any wooden object at home.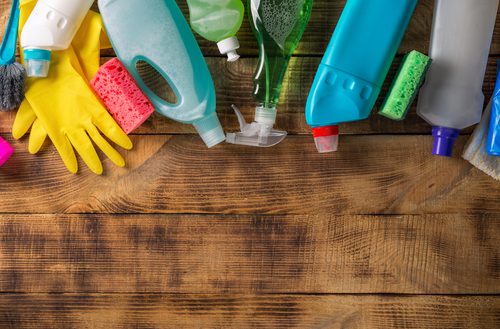 However, when time is scarce and you have plenty of other things to do, you might want someone to lend a helping hand. If you'd like pristine, dust-free furniture without wasting precious time and energy, contact superb cleaning services in Aurora, IL. 
Professional cleaners are trained and experienced in taking care of wooden furniture properly. If you hire renowned cleaners, you won't ever have to fret about unsuitable cleaning agents ruining your lovely wooden items.
How do you clean wooden furniture?
Well-designed wooden furniture is a timeless classic, which can be a focal point of any room. Understandably, you don't want any dust or discolorations on your favorite wooden pieces. So, how do you go about cleaning it?
Dry dusting.

Wipe down with a dry cloth to remove dust as part of everyday maintenance.

Damp wiping.

Wipe down with a damp and then dry cloth. Work fast so the wood doesn't absorb unnecessary water.

Dish soap & water.

If there's some dirt sticking to the surface, put a drop of mild dish soap into a cup of water and apply the mixture onto it. First, test it out on a hidden area of the furniture. If the wood finish doesn't rub away, it's fine to use.

Waxing

Use wax to give your furniture that extra sparkle. Apply it and let it sit for five to ten minutes before you rub it in with a dry cloth.
Your residence will be in line with household cleaning and sanitizing recommendations and your family happier and healthier than ever!
How do you remove sticky residue from wood furniture?
Sticky residue is especially hard to remove because any king of vigorous rubbing or a harsh chemical can easily damage the finish. Generally, you should opt for a drop of gentle detergent mixed in with a cup of water. Apply on the spot in delicate motions without dampening the furniture excessively and then dry it with a cloth.
How do you clean varnished wood?
Responsible homeowners do their best to keep their property spick and span, but the possible adverse effects of cleaning chemicals are a source of worry for many. For example, you might be wondering if bleach will destroy wall paint or if your sensitive wooden furnishings will be damaged in the cleaning process.
Varnished wood can be especially tricky because you always want to preserve the lovely varnished finish. To clean this type of finish, follow the steps given above. Pay extra attention:
Do not use alcohol or water-based cleaning solutions as these aren't suitable for varnished wood.
Always double-check the label to see if it lists varnished wood as a surface to use a preferred product.
Enjoy the special look and charm of your varnished wood pieces!
What are the best cleaning services in Aurora, IL?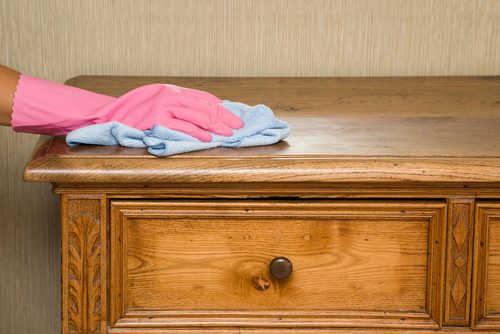 You don't know how to deep clean your home quickly? Reach out to My Marvelous Maids.
We will match you with the leading experts in household cleaning! We provide first-rate services to many happy regulars. On top of this, we can also give you expert tips on cleaning bathroom floor tiles.
While enjoying the peace and quiet at Red Oak Nature Center, forget all about tedious cleaning tasks. Let us take work off your hands and hand it over to the best cleaners around!