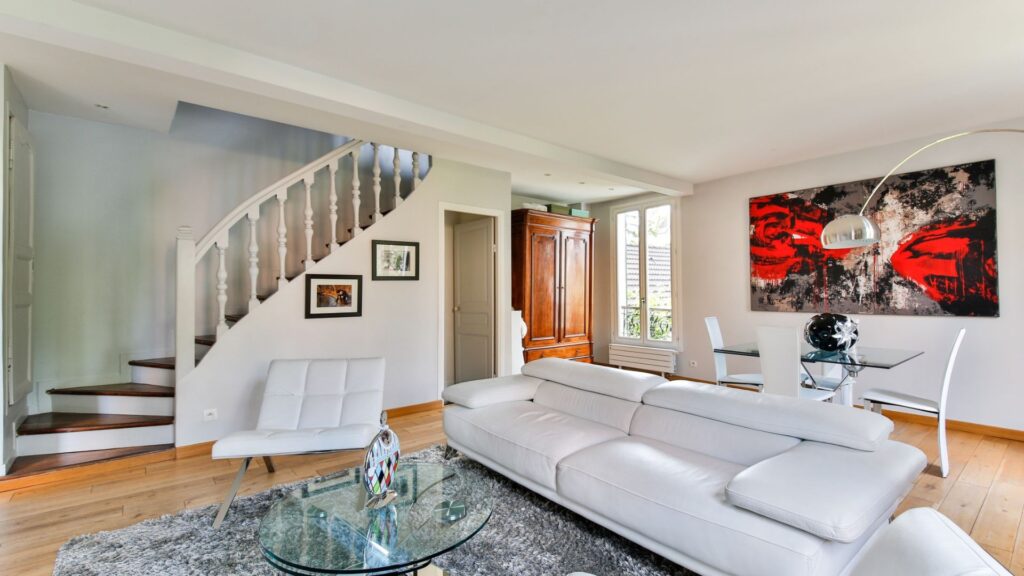 Keeping your home clean and tidy is a tough job that requires more than regular cleaning. Daily cleaning is essential to maintain cleanliness, but regular and thorough cleaning is essential to ensure a healthy and comfortable living environment. Deep cleaning, on the other hand, goes beyond surfaces to target hidden dirt, allergens, and accumulated dirt. But when is the best time for a deep cleanse? 
This comprehensive guide details the best time to call professional house cleaning services. By strategically timing your deep cleaning investment, you can reclaim your precious time while experiencing the transformative benefits of making your home sparkle.
Refreshing Your Home for Every Season's Arrival
Each season brings its own challenges and cleaning needs. The transition from winter to spring or summer to fall is a good time to plan a deep cleanse. A thorough cleaning of your home before the start of a new season will remove any dust, allergens, and debris that may have accumulated over the previous season.
From cleaning HVAC systems and windows to replacing upholstery and carpets, our thorough cleaning services will help you start the season with a fresh and vibrant home. It not only improves the living environment but also contributes to a healthier and more comfortable lifestyle.
Before and After Special Occasions
Hosting a special event at home is always fun, but it can also be a hassle to clean up. Our pre-event cleaning service allows you to focus on preparing for your event without the stress of cleaning up. A professional cleaner will keep your home looking like new with glossy floors, polished surfaces, and sparkling windows.
From birthday parties to holiday get-togethers, thorough housekeeping sets the stage for a memorable and enjoyable experience. What's more, scheduling a post-event clean-up can help restore your home to its pre-festive glow, reduce post-party fatigue, and allow you to enjoy memories without the burden of cleanup.
Moving In or Out
Whether you're a buyer or a seller, moving to a new home can be a daunting process. Before settling into a new apartment or handing over the keys, we recommend taking advantage of a thorough cleaning. Buyers will enter a clean and sanitary living space free from the remnants of previous occupants after a thorough professional cleaning.
Sellers, on the other hand, can greatly increase the attractiveness and value of a property by presenting it in a clean and fresh condition. A thorough cleaning removes signs of daily wear and tear, making your home look new and comfortable. Investing in a thorough cleaning can not only create a welcoming atmosphere but also impress potential buyers and ensure a smooth transition to your new home.
After Home Renovations
A home renovation can breathe new life into your living space, but it also creates a lot of dust, trash, and debris. If you plan to do a deep clean after the renovation is complete, be sure to thoroughly clean every nook and cranny to remove any remaining particles. Professional cleaners have the expertise and specialized equipment needed to effectively clean up post-renovation messes.
Remove areas such as dusty surfaces, dirty floors, and hard-to-reach corner residue to let the true beauty of your newly renovated space shine through. By leaving post-renovation cleaning to professionals, you can save time, avoid potential damage to delicate surfaces, and enjoy a complete home makeover without the stress of post-construction cleaning.
Post-Illness or Allergy Flare-ups
When recovering from an illness or experiencing allergy flare-ups, maintaining a clean and healthy living environment is crucial. Deep cleaning plays a pivotal role in reducing the presence of allergens, dust mites, and bacteria, promoting a speedy recovery and alleviating allergy symptoms.
Professional deep cleaning services utilize specialized techniques and equipment to eliminate microscopic particles that can trigger allergies or compromise your health. They will focus on thorough dusting, sanitizing surfaces, and deep cleaning fabrics to create a haven where you can breathe easier and recover in a clean, safe, and soothing environment. Whether it's after a bout of illness or during allergy season, investing in a deep cleaning service ensures that your home becomes a sanctuary for healing and relief.
When Overwhelmed by Household Chores
Dealing with the demands of work, family, and social responsibilities can leave little time and energy for a thorough cleaning of your home. If you're constantly overwhelmed with household chores and it's hard to keep up with cleaning, it might be the perfect time to seek the help of a general cleaning service. By entrusting the cleaning chores to professionals, you can reclaim your precious time and reduce the stress associated with a messy and cluttered home.
Professional cleaners have the expertise, tools, and efficiency to tackle even the most demanding cleaning jobs. Whether it's a one-off general cleaning or regular maintenance sessions, our professional services can help restore order and cleanliness to your living space. So you can focus on other priorities in your life, spend quality time with your loved ones, pursue hobbies, or just relax and unwind without worrying about constant cleaning hassles. increase.
Conclusion
Maintaining a clean and healthy home environment is essential to our well-being, comfort, and peace of mind. Deep cleaning services go beyond regular cleaning to provide a thorough and comprehensive approach to removing dirt, allergens, and grime that builds up over time. By strategically choosing the best time to call for professional housekeeping services, you can reap the transformational benefits of making your home sparkle while regaining your precious time.
Whether you're getting ready for a new season, hosting a special event, moving house or moving house, completing a home renovation, battling an illness or allergy, or just getting caught up in the household chores, the cleaning service is on your side. will give Create a clean, organized home and rejuvenated living space. Make the cleanliness of your home a top priority and invest in professional housekeeping services to reap the benefits of a comfortable, healthy, and stress-free environment that truly makes you feel at home.
Book An Appointment With Us
My Marvelous Maids is a premier home cleaning company based in Aurora, Illinois, dedicated to providing superior cleaning services to our valued customers. With a team of highly qualified and experienced professionals, we pride ourselves on transforming your home into the perfect space. Contact us now to book your cleaning. Let our experts do the rest.