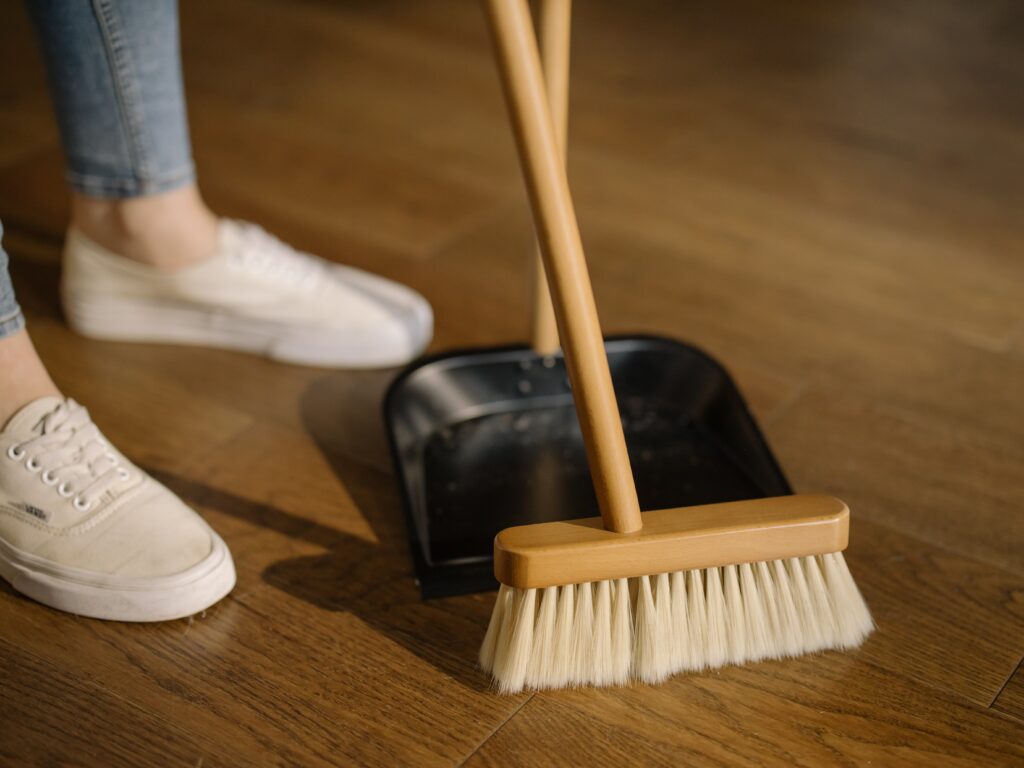 Hiring a professional house cleaner or a house cleaning company technically means you're entrusting them to make your house sparkling clean. It's actually a fact, but at the same time it won't work without you helping them. Just like the saying, "it takes two to tango" means that there's a part you must fill in for the house cleaning to be successful. In our latest blog entry, allow us to share with you some insight to ensure a successful house cleaning.
Professional Cleaners Take Care of The Work But…
It is always beneficial to have a checklist not just for you but also for the cleaners if you could have the basic thoughts on what, which, and where parts of your house to clean. Despite the fact that the cleaners have their own guidelines, it is best if you have your own checklist that you can share with them. They have their checklist too, and it mostly may include each room of the house.
Having a checklist of your own before the cleaner arrives is beneficial on your part because you'll be able to determine which areas in your house need more attention when cleaning. You'll also be able to set a realistic expectation about the clean to be done. And lastly, you can share it to the cleaner and have the idea if it covers a spring clean or needs to be done through deep cleaning.
It is also worth mentioning that it could help the cleaner to clean faster and efficiently your place which would make every penny that you'll pay them worth it.
A Checklist Should Be…
A checklist should be realistic and simple. But does that work? Sure, you list down those areas that you think that the cleaner must focus on when cleaning. However, from that list, determine which really should be prioritized. Don't expect a cleaner to cover everything (a long list) in a span of a couple of hours unless you're willing to pay extra.
If there are areas you can cover on your own (such as decluttering), it's actually good so that hiring them would be more cost-efficient. They will be able to take care of bigger cleaning tasks on your behalf.
Be Systematic Like Them
Professional house cleaners follow a checklist of what to clean as it makes them more productive, faster, and not miss anything (the best way possible). And you can be systematic like them also.
What you can do is categorize your own checklist. Determine which areas should be prioritized. If you think there are too many you can always coordinate with the cleaner and have your list compared with theirs. In that way, you can have the other tasks to be taken care of maybe on the next clean.
Give Them Privacy
When you do your own stuff, most of the time, you want to be at peace and alone. This helps you become more productive. But at the same time, you don't want someone prying on your work unless you want to, right? It's the same feeling that the cleaners have when they work. It is best that when they start working, you give them some privacy. They are professionally trained to do the tasks, so you should be comfortable that they do their work thoroughly.
And once they are done with their work and you have some feedback, inform them in the best possible way. If it's a complaint, still let them know but in a civil way. Letting them know about it helps them improve their work for the next clean. Also, if you have nothing but satisfaction with their job, let them know also because it boosts their esteem.
Need a Professional House Cleaner?
My Marvelous Maids has been in the house cleaning industry for quite some time and continuously delivering the best possible services they offer. If you are living in Aurora, IL, or its surrounding area, you can book a clean with us. We'll go to your house and clean it as we have highly professional and well-trained house cleaners to make your home sparkling clean.