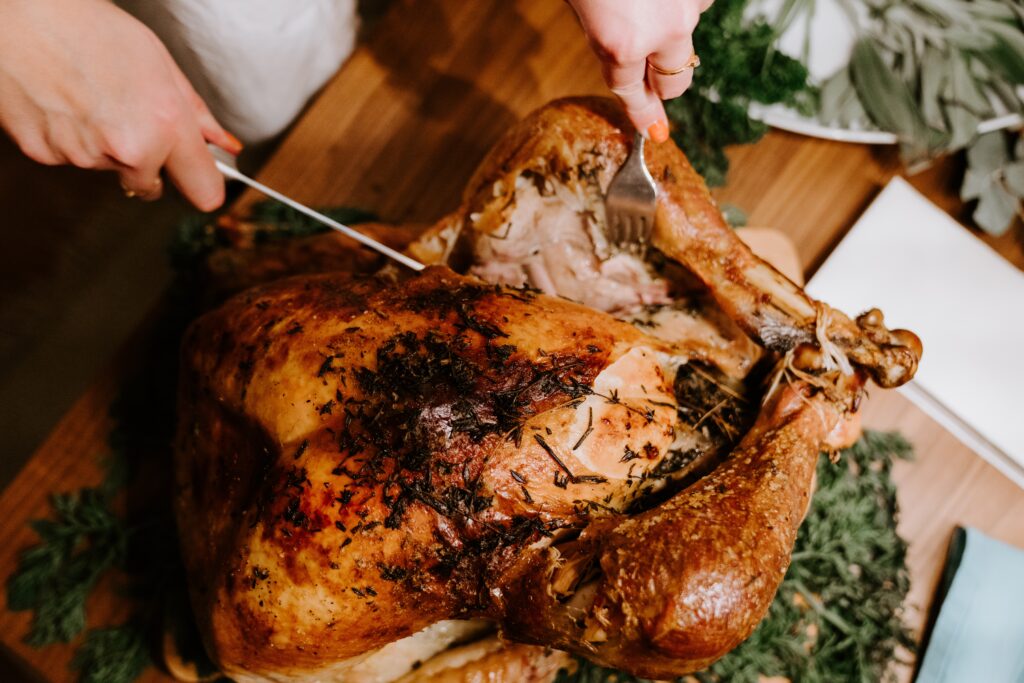 In our previous blog, we've shared with you tips and effective ways to clean up in preparation for the upcoming Thanksgiving. We know that preparation for it was quite long, but for sure it's worth it (and effective) since you're not stressed out during the course of the event.
In reality, there is endless information regarding the preparation for Thanksgiving including the proper way to clean up your house for the occasion. But, surprisingly, there are only a few writings of tips on how to deal with the clean-up the morning after.
In this blog, we will share with you how to deal with the aftermath the easier way.
Declutter What You Can
For sure, after Thanksgiving dinner, you're probably tired and want to hit the bed already. However, there might be a split-second phenomenon where it will wake up your senses because you know you have to deal with tidying up. And, for sure, just thinking of it can be bothersome.
So before you go to bed, or as early as after having Thanksgiving dinner, you can deal with a couple of chores instead. For the record, we're not suggesting doing the cleaning all at once before you sleep (if you can't do that). Remember that resting is important.
You can declutter a couple of things in the meantime such as placing the dishes and using silverware in the sink or dishwasher. Soak it with water and liquid soap if needed so the grime won't accumulate and make a foul smell. This will also keep away insects, germs, and bacteria.
Clear Off The Table
You don't want pests lingering on the table in the morning just because it's not clean. So, clear off the dining table and wipe off the mess. For grimes, use water, a sponge, and soap to remove them.
Store Away The Leftover Foods
Don't let food rot and produce a foul smell in the morning. Keep them in Tupperware before putting them in the fridge. If you have big food like a turkey, it's best if you chop it if you don't have room in the fridge to stuff it inside as a whole. It will save you time.
For food that you don't want to keep anymore, throw them off properly in the garbage bag and make sure that you seal the bag (or seal the lid of the garbage bin) so insects won't go after it.
Take Care Of The Linens
For used napkins and cloth table covers, put them in the washer as soon as the guests leave. Soak them with lukewarm or hot water. This will help with the stains and lingering smell to go off easily. You don't want to spend hours removing dried stains, right?
These are the few things you can do quickly after the guests leave or the dinner is over to ensure that cleaning in the morning would be much easier.
Hire A Professional House Cleaner
Most of us have work the morning after Thanksgiving (depending on which day it happened). And if it falls on the weekday, it doesn't give us time to take care of the house chores.
Instead of feeling overly conscious at work—wishing time to speed up—and rushing over at home before dark to do the cleaning, you can consider a different approach. In this modern-day, finding the right cleaner to take care of your house is just one call away. And if this is your scenario, why don't you consider booking a professional house cleaner to do the work for you after thanksgiving?
Plan ahead because, for house cleaning services, this time of the year would be their feast season where many avail their services. If you think that you don't have the time to work the morning after Thanksgiving, book a clean as early as today. This will ensure that when you go home from work or running errands, you'll get home in a sparkling clean house.
About My Marvelous Maids
If you are living in Aurora, IL, and its surrounding areas, and in need of professionals to take care of your home by cleaning, worry no more because My Marvelous Maids is here to assist! With a proven track record of providing high-quality house cleaning services, My Marvelous Maids do the cleaning job right. Call us today to book a cleaning appointment and we will send one or two of our skilled team members to clean your house.