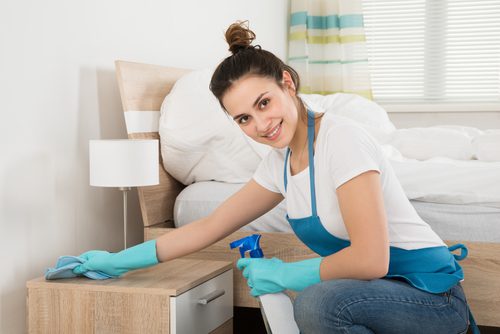 Are you spreading yourself too thin trying to juggle work, family and household chores? Have you been thinking about hiring a great cleaning crew to help you out with home hygiene? Then you're in need of advice on how to reach the best trained cleaners in your town. Follow a few simple steps and soon you will be enjoying the highest standards of cleanliness in your living space.
Do your research, look for recommendations from friends and family and get the best Naperville maid service. Before long, you'll reap all the fantastic benefits of hiring a maid who does a thorough job. Why waste time doing all the exhausting scrubbing, mopping and vacuuming when you can have the experts do it for you? You can both save your energy and have a home fit for a king!

What to ask maid cleaning services?
Before choosing the cleaning agency to take care of your housework, make sure they are the right fit for your needs and demands. There are several questions you should ask the company before they send their cleaners over:
Payment: How much will the service you require cost? How do customers pay? Is there a satisfaction guarantee which promises customers a free re-clean if they're not happy with the results?
Insurance and bonding: You have to be very careful when letting someone onto your property. In order to stay safe and get your service stress-free, make sure your cleaners have all the necessary permits and insurance.
Cleaning supplies: Do they come equipped with all the mops, detergents and other necessities or do clients need to provide them?
Services: You should know what you can and can't expect from the cleaner. For example, the majority of maids won't lift heavy furniture.
Tips: Mostly, you can tip your maid a larger sum at Christmas or a smaller one every time they come. However, some agencies have a no-tips-required policy. Check this beforehand.
A competent cleaning crew will be ready to answer all of your cleaning related questions and meet your specific requirements. You'll be able to sit back and relax only if you've made sure your future cleaner will live up to your expectations.
How to find out if maid services are licensed, bonded and insured?
If you're booking a cleaning service, you want to know your maid or housekeeper operates lawfully and that they are insured and bonded. This minimizes the risk of theft and damage to your property, ensuring your peace of mind.
A cleaning company will first apply for a license with the US Small Business Administration in order to conduct their business legally. Cleaners who put their clients' safety and well-being first will also get bonding and insurance.
When you're about to work with a new cleaning agency, ask them for their bond and insurance certificate. Then, you can call the insurance company to verify the information.
What's the most trustworthy cleaning company in Naperville, IL?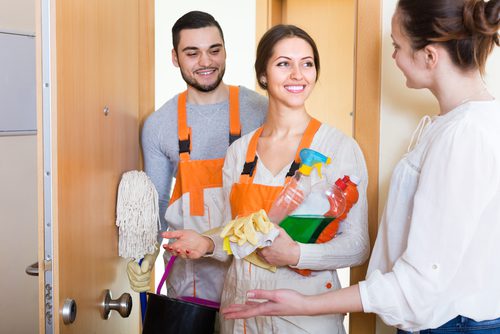 Book a first-class maid service in Naperville and leave all your worries behind. My Marvelous Maids is here to match you with expert cleaners who are highly motivated, trained and experienced. What is more, the maids we team up with are licensed, insured and bonded. They will stop at nothing in our fight against dirt and grime.
Visit the Naperville Riverwalk and have a leisurely stroll while your cleaners go above and beyond to rid you of unsightly dust and sanitize your space. There's nothing more precious than spare time and quality rest, so enjoy yours to the fullest. And have a sparkling residence to boot!
Give us a call today and you'll never look back!