Every company owner takes pride in their business success and meticulously organized offices. But the flurry of activity in every office can easily disrupt this perfect order. So, who do you turn to when your office space starts looking dowdy and chaotic? Luckily, there's a quick fix for office mess. Superb office cleaning in Naperville will make every workplace glow.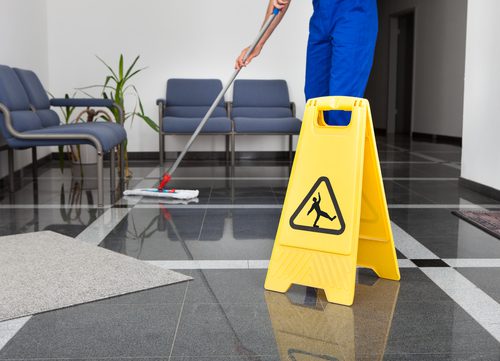 The services of commercial cleaners will help your business operate smoothly and efficiently. With pristine company premises, you'll have happier, more motivated employees, attract serious clients and business partners, and help your company grow.
What is the difference between residential and commercial cleaning?
When looking into hiring expert cleaners, most people wonder about what kind of service would be right for them. While you're browsing a cleaning company's website, you'll usually come across the options of residential and commercial cleaning. Some cleaning providers offer both types of service, while others specialize in only one of them. It's important to know what each of these includes before you schedule a visit by the cleaning team. This way, you'll get the maximum results, which meet your demands.
Here are the major differences between these kinds of cleaning:
Where is takes place: Residential cleaning means a cleaning crew is in charge of the hygiene of your home. On the other hand, commercial cleaning is performed in commercial and industrial spaces.
How common it is: Booking these services isn't a must, as many homeowners choose to take care of home cleanliness on their own. Owners of commercial spaces have little choice when it comes to hiring a professional because that's the only way to get an office rid of harmful germs and allergens, as recommended by Occupational Health and Safety Administration.
What you trust your cleaner with: It's important for the property owner to trust their residential cleaners to carefully handle valuables commonly found around the home, such as souvenirs and mementos. A business owner needs to make sure the janitors are reliable, wholesome individuals because they enter the company's premises. However, there is a lower risk of damage to personal belongings than in the case of residential services.
When it's done: Residential cleaning is usually done during the day, sometimes with the homeowner present. Commercial cleaners commonly work at night, in the evenings or on weekends. While the company's staff unwinds at Herrick Lake during their time off, their dependable cleaners scrub the office to perfection.
What does a commercial cleaning company do?
Commercial cleaners are hired for a variety of services. They can perform light, general cleaning, as well as deep cleaning. These services could be booked on a one-time or regular basis.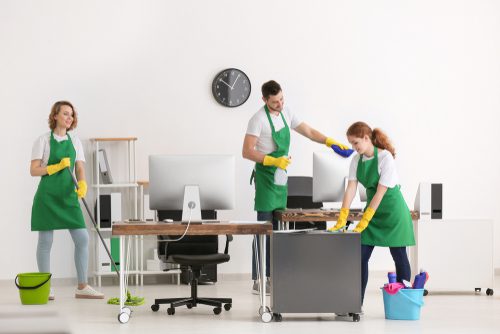 Wondering what general office cleaning entails? It's all about routine upkeep tasks, which should be done daily or weekly. It includes: dusting and wiping surfaces, mopping the floor, emptying garbage cans, restocking toilet paper and towels etc.
Aside from everyday light cleaning, every office occasionally needs heavy-duty cleaning, such as detailed carpet cleaning.
How can I get the most dependable office cleaning in Naperville?
Are you searching for amazing commercial cleaners in Naperville? My Marvelous Maids provide premium cleaning services that will make your office sparkle. We're a reputable cleaning company Naperville businesses and homeowners can't do without.
The janitors you'll be working with are trustworthy, skilled and thorough. These professionals are also great at helping hosts clean their Airbnb rental in between guests by providing the most efficient Airbnb cleaning in the area.
Contact us without delay and get the best customer service there is! Aim high in an office space that commands respect. Your business will thank you for it.