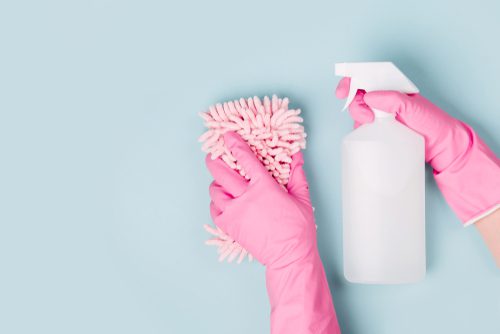 Are you busy balancing out your professional and family life while also trying to keep up with the housework? If you hate being stuck at home, toiling away to maintain the hygiene and appearance of your living space, there is an easy solution to your problem. When you're too exhausted from everyday chores, competent house cleaning Naperville experts can come to your rescue.
So, why scrub, sweep and dust on your own when these are among the many helpful services cleaning companies offer to their clients? There are many reasons why hire a maid, from not having enough time to clean to wanting to enjoy a professional standard of cleanliness in your home. Sit back and relax while a trained professional does the work.
How often do you need a house cleaning?
The issue of how frequently to book cleanings is one of the most common questions to ask your cleaner. And there is no easy answer. The intervals between two cleans vary, depending on many factors, such as the area of the house and the frequency of use of the space in question. Here is a run-down of how often some places in your home should be disinfected with powerful safe cleaning agents listed by the Environmental Protection Agency:
Living room: This is a very busy area of your house, so make sure the floor is vacuumed and mopped, the clutter cleared away and the furniture dusted. It's OK if these tasks are done weekly, while your carpet can be professionally cleaned once every few months.
Bedrooms: Your linen should be changed once a week while the beds need to be made every day to maintain the neat look of the space.
Kitchen: Kitchen counters and table tops are dangerous sources of germs if left untreated for a while. They need to be sanitized daily while the kitchen floor and fridge can be cleaned weekly.
Bathroom: Toilets, showers and bathtubs need a weekly cleaning to ensure the health of you and your family. Towels should be changed after a few uses.
Of course, you may want to clean your house more often on certain occasions, e.g. during the holidays or after a party. In most cases, such occasions require a more comprehensive clean, so make sure to tip your maid to show appreciation!
What is the difference between a maid and a housekeeper?
A maid has traditionally been live-in help, who'd take care of the household on a regular basis. On the other hand, a housekeeper's duties traditionally involve coming over and doing the cleaning. However, a maid and housekeeper are mostly used interchangeably nowadays.
Regardless of what you call your trustworthy cleaner, the important thing is that they meet your requirements and demands.
What is light cleaning?
Light cleaning is one of the types of service you can choose when hiring a professional cleaner. In contrast to deep cleaning, it doesn't involve heavy-duty tasks, such as moving heavy furniture, scrubbing surfaces behind and under the furniture, and stain removal. Light cleaning includes basic cleaning tasks, that are necessary for everyday upkeep, such as:
Wiping surfaces
Clearing away everyday clutter
Emptying the trash
Sweeping
Making beds
Overall, light cleaning is for homeowners whose homes just need to be freshened up slightly. It can provide small tweaks that contribute to the look and atmosphere of your living space on a daily basis. You'll still need deep cleaning to be performed from time to time to get rid of the more stubborn dirt.
What's the #1 cleaning company in Naperville, IL?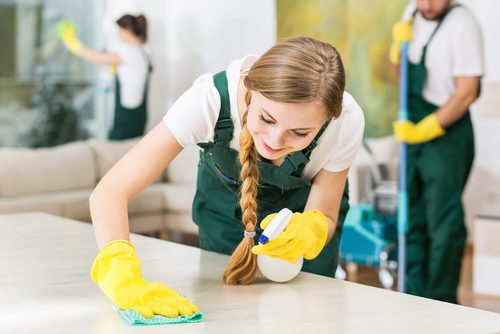 If you're on the lookout for first-class house cleaning experts in Naperville, My Marvelous Maids can send them your way. You can rest assured your residence will be polished to perfection, with no trace of grime left around. Contact us to book an appointment with the qualified cleaning pros we work with and they'll sweep you off your feet.
Let the soothing green relieve you of stress and breathe in the fresh air at the Morton Arboretum. While you're basking in the sun, your insured and bonded cleaning crew will make your house sparkle. With the help of My Marvelous Maids, every Naperville local can have a home to take pride in!