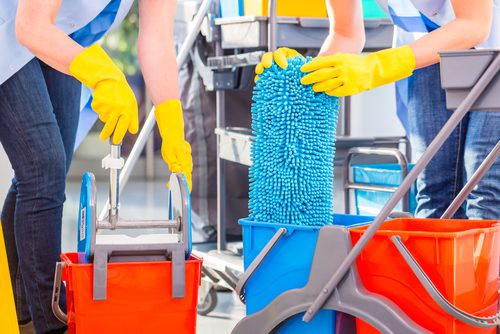 An office is a bustling, dynamic environment which can easily become dirty and disorderly. However, don't let chaos take over your workspace. People spend a great deal of their time at work, so keeping an office pristine is of great importance for their job satisfaction and overall well-being.
During busy working hours, tidying up the office is the last thing on your mind. If you want to ward off office mess, you have plenty of reasons to book expert office cleaning. Trained and experienced cleaners have the skills and dedication to make your workplace shine. Get high-quality office cleaning in Naperville and you won't need to worry about office cleanliness ever again.
What is general office cleaning?
Once you've decided to hire a professional office cleaner, the first thing you need to determine is what type of cleaning you require. There is a difference between general and deep office cleaning. General cleaning is done often, on a daily or weekly basis. It includes cleaning tasks that provide routine, everyday upkeep.
Here are some duties you can expect a qualified office cleaner to perform as part of general office cleaning:
Dusting desks, shelves and other surfaces
Wiping surfaces with a damp cloth
Vacuuming and sweeping the floors
Mopping the floors
Emptying trash cans
Restocking towels and toilet paper rolls
Sanitizing the toilets
Removing stains from glass surfaces
Unlike general cleaning, heavy-duty cleaning tasks, such as carpet cleaning, are performed more rarely. They fall under the category of deep cleaning and can be dealt with once in a while.
Why you should hire a commercial cleaning company?
Hiring a trustworthy cleaner for your commercial space can be as important as getting a licence to start a business. There are numerous benefits to having a professional perform your cleaning:
Satisfied employees: Booking the services of a top-notch commercial cleaning agency means your employees will be pleased with their work space. They'll be less frequently on sick leave and highly motivated to do great work. 
Focus on work: You'll no longer be distracted by office mess. Instead, the tidy look and feel of the workspace will help you concentrate on doing business. Keep your eyes on the ball with the help of expert cleaning services.
Happy customers: Your clients will be in awe of how well-maintained your office is. Your company will be projecting an image of order and discipline, so you'll seal the deal with ease. Clients will be thrilled to come back every time.
First-rate quality: Your dependable cleaning crew will treat your office space to a thorough scrub because they're trained and tested professionals. They know exactly how to combat germs and grime so you'll be putting your office hygiene in good hands.
With an amazing cleaning team by your side, there's no goal you can't reach. You'll have your peace of mind and ensure the success of all business ventures.
Where to get #1 office cleaning in Naperville?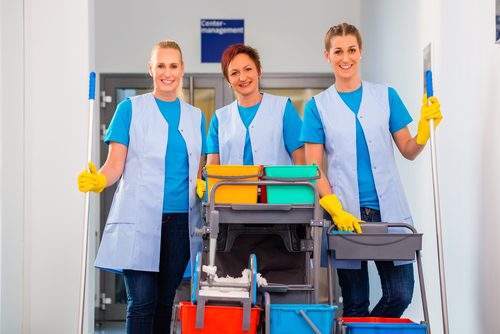 Searching for the best cleaning in town? My Marvelous Maids can match you with the leading experts in office hygiene. We work with the most qualified cleaners who can make your workspace shine. Apart from commercial cleaning, they also offer Airbnb apartment cleaning, where guests can pay the cleaning fee. 
While you and your co-workers have a few hours of downtime at Centennial Beach, the outstanding cleaners we send will give your office a make-over. Contact us today and get a top-notch service like no other! When you book an appointment with a committed cleaner, the sky's the limit to what your business can achieve!