As an Airbnb renter, immaculate hygiene and proper maintenance of the rental are at the top of your list of priorities. If the property you're renting is in great shape, you know your stay will be safe and pleasant. For Airbnb hosts, the cleanliness of their property is equally important because a pristinely manicured space attracts potential renters.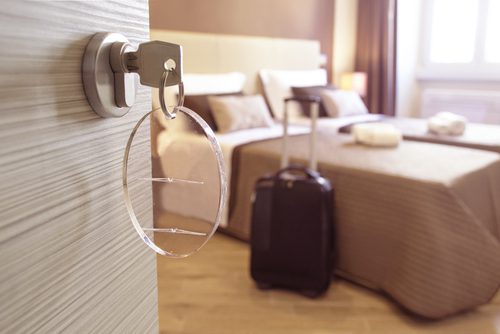 However, the question of who should clean an Airbnb rental can be puzzling for both Airbnb hosts and their guests. A quick, easy and efficient solution is always in hiring expert Airbnb cleaning in Naperville. This way, both sides will invest minimum time and effort while having a spotless space. Plus, the list of reasons to book professional cleaning doesn't end here.

Do you have to clean an Airbnb before you leave?
It goes without saying that trashing the place is out of the question, but is a guest actually expected to mop the floors or clean the windows? The answer is usually – no. If the host hasn't specifically listed it and the guest hasn't agreed to it beforehand, there are no rules requiring guests to clean.
However, tidying up after yourself is considered a nice gesture. If they've loved staying at the place, most people show their appreciation by doing a short round of light tidying up. This often includes: washing the dishes, disposing of garbage, putting things away, taking off the bedding and putting it in a laundry basket or anything else that they see fit.
When should Airbnb guests pay the cleaning fee?
It's only normal for holiday renters to be into going off on water adventures in Pelican Harbor Aquatic Park rather than staying in to clean. So, it's always best to rely on professional cleaners to achieve top quality cleaning results.
Mostly, guests will pay a cleaning fee instead of doing the cleaning themselves. The fee is then used to cover the costs of cleaning supplies or the services performed by commercial cleaners who the host hires. Not all property owners charge this fee. Prospective guests can check if they do on their listings.
What is the cleaning fee on Airbnb?
The fee is set by the host and the exact amount varies. It is determined by several factors, including: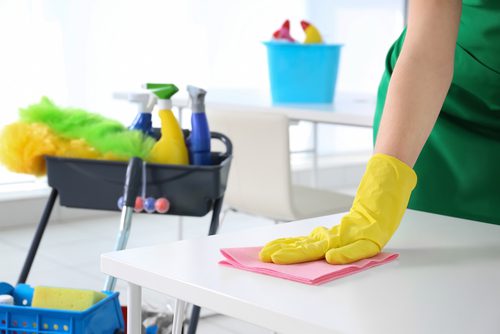 The size of the property: The more time and cleaning supplies are spent to do the cleaning, the higher the fee will be.
A professional cleaning crew: If the host schedules expert cleaning, it costs more.
The clientele: Some hosts aim for guests who seek luxury and others cater for more modest renters.
The competition: A host will commonly go for a cleaning fee similar to the ones charged by other home owners in their area.
So, if you are browsing Airbnb rentals, pay attention to the amount that your potential host charges. If you're a property owner setting up a listing on Airbnb, be careful the fee you decide on covers your cleaning expenses.
Where can I find expert Airbnb cleaning in Naperville?
Owning property is a huge responsibility. Just like you insure your property in case of damage, you should make sure its maintained properly. And what better way to do it than hire an outstanding cleaning team of My Marvelous Maids?
The maids you'll be working with are bonded and insured, as well as trained and experienced. They're friendly and respectful, too.
Simply share your Airbnb calendar with your cleaner and we'll know when your place is available for a first-rate clean. We guarantee you'll have your peace of mind and an immaculate property renters will flock to!