Perception is Reality is a good rule of thumb that every business owner should take to heart as the impression of clients and staff can drastically impact their brand. You can have 99% highly rated staff, but one minor poor impression from a client or potential client can result in a bad online review leading to less revenue. This is especially important for professional services and healthcare providers where order and cleanliness is expected to have a high standard. The busy, unpredictable, activities which occur in every office throughout the week can easily disrupt the perfect order that was initially set in place. You and your staff should focus on growth and outstanding customer service, not spending hours throughout the week cleaning. Luckily, there's a quick fix for office mess. Our highly rated office cleaning in Naperville will make every workplace shine.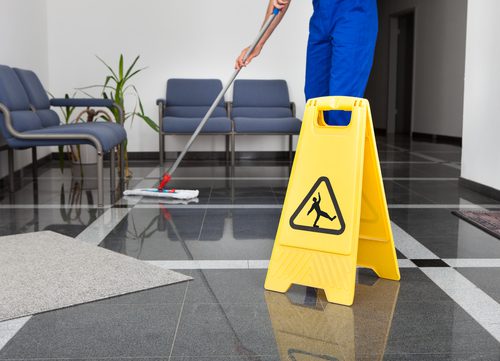 The services of commercial cleaners will help your business operate smoothly and efficiently. Marvelous Maids of Naperville addresses freuent "touch points" helping commercial cleaning customers save up to 20% on consumables.
Their proven Sanitation System drastically reduces the risk of viruses.
With a professionally cleaned company premises and a healthier work space, you'll have happier, more motivated employees, attract serious clients and business partners, and help your company grow.
What does a commercial cleaning company do?
Commercial cleaners are hired for a variety of services. They can perform light, general cleaning, as well as deep cleaning. These services could be booked on a one-time or regular basis.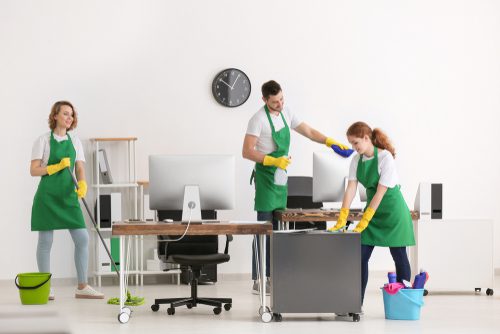 Wondering what general office cleaning entails? It's all about routine upkeep tasks, which should be done daily or weekly. It includes: dusting and wiping surfaces, mopping the floor, emptying garbage cans, restocking toilet paper and towels etc.
Aside from everyday light cleaning, every office occasionally needs heavy-duty cleaning, such as detailed carpet cleaning.
Want the most dependable commercial cleaning service in Naperville?
Are you searching for amazing commercial cleaners in Naperville? My Marvelous Maids provide premium cleaning services that will make your office sparkle. We're a reputable cleaning company Naperville businesses and homeowners can't do without.
The janitors you'll be working with are trustworthy, skilled and thorough. These professionals are also great at helping hosts clean their Airbnb rental in between guests by providing the most efficient Airbnb cleaning in the area.
Contact us without delay and get the best customer service there is! Aim high in an office space that commands respect. Your business will thank you for it.