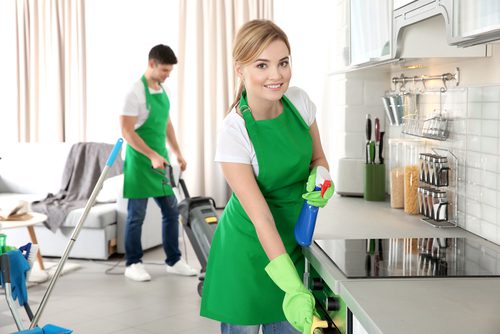 Are you renting an Airbnb property and looking to boost your chances at the rental market? If you want to have a steady stream of travelers who'd love to stay at your place, you have to know how to keep your rental apartment clean. Showing prospective tenants around a spotless rental will make a great impression and help you seal the deal.
Taking care of rental apartment hygiene on top of your other responsibilities can cause too much stress. Luckily, experts for premium Airbnb cleaning in Naperville can take the work off your hands. Saving time and energy while also having a presentable rental property is among the many reasons to hire professional cleaners. Once you book with experienced cleaners, you can sit back while these experts sweep your worries away!
Do you have to clean Airbnb?
The question of Airbnb cleaning etiquette is a tricky one. Whose responsibility is it, really?
The guest's duties
Although it's not a requirement, guests should treat the rented space with care and show their appreciation to the host by cleaning up after themselves. Here are a few simple cleaning tasks guests should perform before they check out, as a sign of respect for the host:
Take out the trash
Wash the dishes
Fold and put used bedding in one place
Put dirty towels into the laundry hamper
Also, a guest should always be careful not to break items around the rental or leave any stains behind. If an accident happens, they should let their host know so they can deal with it. If needed, the guest will be charged for it additionally or the damages will be deducted from the security deposit.
The host's duties
Most of the heavy-duty cleaning is supposed to be done by the host or a reliable cleaning agency the host hires. To cover the costs of hygiene maintenance, hosts often charge renters the Airbnb cleaning fee. This helps them fund the regular upkeep of their property.
How do I share my Airbnb calendar with cleaners?
Guests who rent through Airbnb love to stay at well-kept properties. The American Cleaning Institute advocates regular cleaning in order to keep germs and disease at bay. But when you have a tight renting schedule, how do you organize your cleaning appointments quickly and efficiently?
Keep your trusted cleaner up-to-date with your renting schedule in one of these simple ways:
Add your maid to your Airbnb as a co-host: This is a handy feature of Airbnb. Your expert cleaner will be able to see when each check-out and check-in is. However, be careful because it will give your cleaner access to all parts of your listing.
Share your calendar with your cleaner: Sync your Google Calendar with your Airbnb calendar. Then, share it with your cleaning professional.
Send a reminder to your cleaner via Gmail: Set up your Gmail to forward Airbnb reservation dates to your cleaner.
With any of these foolproof methods, your cleaning crew will be updated and ready for their next appointment.
Where to find the best Airbnb cleaning service in Naperville, IL?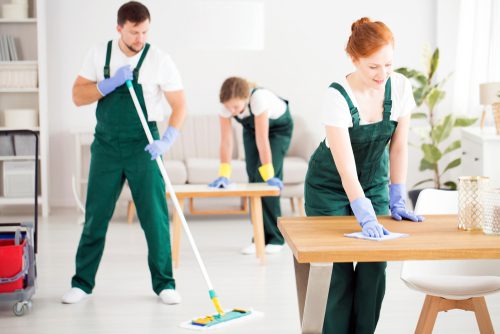 If you're looking for efficient Airbnb cleaning pros in Naperville, look no further. My Marvelous Maids will match you with the leading experts for commercial and residential cleaning in Naperville and beyond. The cleaners we work with are punctual, detail-oriented and very motivated. We promise your guests will be amazed by how neat and tidy your place is!
They'll take a hike or have a lovely picnic at Springbrook Prairie Forest Preserve, knowing they'll come back to a sparkling holiday home. Reach out to us and be a perfect host with a little help from the cleaning team we send!