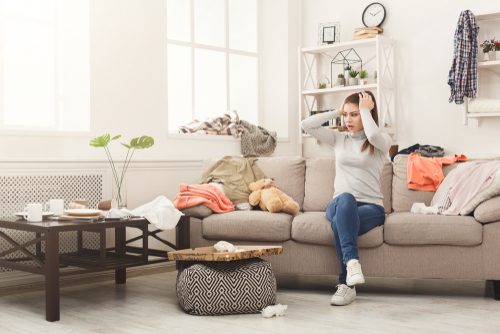 Our house is a safe haven. This is the best place for us to relax and unwind after a long day of work. And there is nothing more awesome than to have a clutter-free home, right?
But we've all been there: you dedicate lots of time and effort to make your home spick and span, but before you know it, you're swamped with clutter again! Somehow, piles of clothes have made their way onto your living room sofa, there are children's toys scattered all over the floor and you're completely overwhelmed. If you know what it feels like, you need sound advice on how to declutter your space efficiently and easily.
Read up on tips for having an immaculately neat home and apply them diligently. Dependable maid services in Lisle can lend a helping hand, too. Your home will shine the way it never has before!
How can I reduce clutter in my home?
Most homeowners encounter the issue of running out of storage space. The answer is in changing your consumption practices and acquire good new habits:
Shop wisely: People tend to buy impulsively, especially in the sales, which results in a home full up to the brink with unnecessary items. Go shopping with a shopping list and follow it to the letter.
Use the things you already have: Forego buying new stuff and go closet shopping instead. Do a fun DIY project and repurpose the items you own. You'll be surprised by the great things you forgot you owned.
Clear out what you don't need: Be honest with yourself: how many of the things you own do you actually use? Take a good look at your possessions and discard the ones that you never touch, either by donating or throwing them away.
How do you keep surfaces at home clutter-free?
If you have trouble keeping your home polished and organized, try these useful strategies:
Have a place for everything

Most people have items that awkwardly linger around, forever moving from one surface to the next, without a place to call home. Make sure you find a fixed space for all of your pieces. This way, you'll easily spot them when they're out of place and then put them away. 

Provide more storage options where you most need it

For example, if you keep throwing coats and jackets over chairs, set up hangers or hooks in the same room. They're equally effortless to use, but come off as neater. To stop piling up knick knacks on the coffee table, a decorative box or basket will do the trick. 

Put things away as soon as you finish using them

At first, you'll have to constantly remind yourself to do it, which requires a bit of will power. However, it will become second nature after a while, so you'll start doing it without even thinking.
You know how home cleanliness is beneficial for the health and happiness of the whole household but how do you take care of it fast?
Be organized: Make a to-do list and take it seriously.
Make it fun: A great tune will set the pace for vigorous decluttering!
Include the whole family: Are you wondering if your children should do housework? They sure should! You can fight mess more readily if you tackle it together.
Hire a professional: Cleaning pros know their way around a messy home. They'll take care of it swiftly and skillfully. Find out about the chemistry behind cleaning products your cleaning specialists might use.
Which company provides exceptional maid services in Lisle?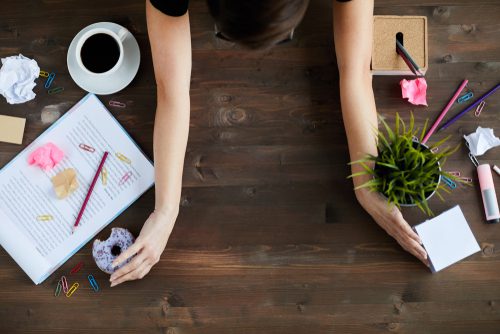 Do you want to find out how to have a clean house on a tight schedule? No more mess and disarray from now on! Getting your home to look presentable is now a piece of cake, thanks to the premium service provided by My Marvelous Maids. We work with the leading cleaning expert in the area, so we'll be more than glad to match you with them.
You can spend all day checking out the prized collections of The Museums at Lisle Station Park and return to a sparkling residence. Your new expert cleaners will be dedicated to delivering the highest standards of service. Let the top-notch results they'll achieve amaze you!