The parents of small children understand the struggle of keeping the house spick and span. Even when you've tidied up the place, you can't rest easy for long. A minute later, a toy pops out behind the living room sofa, crayons are scattered on the kitchen floor and there are food spills all over the dining room! And teaching your children to clean their mess is not easy.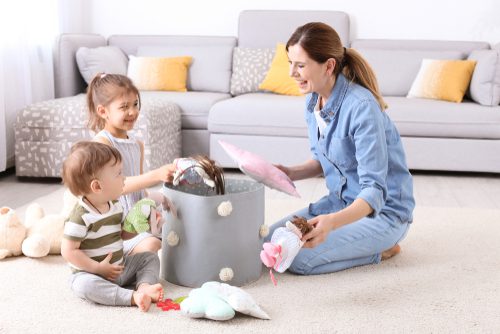 Considering how crucial hygiene is in keeping your family in perfect health, don't just let the mess pile up. If you're at the end of your tether, hire a first-rate maid service in Lisle, IL to get rid of the clutter once and for all. Also, you want to instill good values in your children, including the importance of home hygiene. Therefore, your children should learn how to clean properly and make a habit out of doing simple housework.
At what age should a child be able to clean their room?
Although it might seem like your toddler is too young for housework, when it comes to creating good habits, it's never too early. The sooner you start, the better! Just match your expectations to your children's age and abilities. Toddlers are happy to be included in doing the housework with their family, without thinking of it as a chore. If you foster the habit of cleaning at a very early age, the chances are the child will carry this routine over into adulthood.
How do I motivate my child to clean?

Even young children can learn how to take care of their space, such as to make their bed, put their toys away and load the dishwasher. If everyone does their part, the house will be in much better shape every day. If you think your children won't take kindly to cleaning, think again. Here are some methods you can use in order to teach and inspire your kids to clean:
Explain.

Tell your child simply and clearly the advantages of having a pristine home. Say that it's necessary to look after your home and possessions so that they look nicer and last longer.

Give straightforward instructions.

Very young children need to focus on one small task at a time and receive simple, direct guidelines. They won't know what you expect of them if you tell them to tidy their bedroom but they will be able to carry out clear instructions, such as to put their Legos in a box.

Teach by example.

If you don't practice what you preach, your children will pick up on it. When you're neat and perform cleaning tasks regularly, your kids will grow up valuing cleanliness and order.

Make it fun

Cleaning can be an opportunity for bonding and learning, as well as a highly engaging activity. You could even turn it into a game and put their favorite music on. This way, they'll look forward to cleaning every time.

Give praise.

Show them that you're thankful for their effort. If they don't do their task well, don't criticize. Instead, go over it with them again and show them how to eliminate clutter successfully.
On the other hand, you should also pay attention to your child's safety while they handle household items. They shouldn't be left around harsh chemicals and electrical appliances unsupervised. Check out U.S. Consumer Product Safety Commission's guide to childproofing your home.
Finish the chores together and make a great time out of it! Then you can take your kids out to see the cute Rocky Bardur and have a nice stroll in nature.
How to get a premium maid service in Lisle, IL?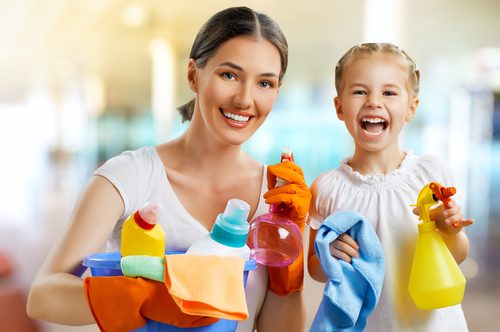 Sometimes, the whole family is engrossed in other duties and you can't manage to have a clean home when you're busy. At those times, you can hire a brilliant cleaning crew to deal with the mess!
You can always book the cleaning services of My Marvelous Maids, we take cleaning seriously. The amazing maids will be on time, fully equipped, and will absolutely start to thoroughly clean your home! Book our superb services at a low price and worry about cleaning no more!