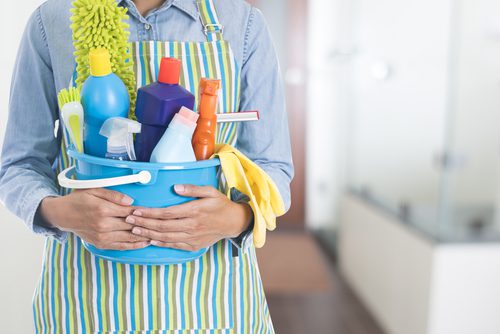 Are you tired of juggling family, work and chores? Are you fed up with tedious mopping, dusting and vacuuming which stops you from doing the things you really love? Then you've got plenty of reasons to hire an expert maid! Outstanding professional cleaning can solve all of these problems and give you your free time and energy back.
If you hire a first-class maid service in Naperville, IL, you'll finally have a home you deserve. No more dangerous germs or unsightly mess to worry about! Your trusted maid will take care of them for you while you spend quality time with your loved ones.
Is a maid worth it?
When considering whether to hire a professional maid, you may have a few important questions on your mind. You might be wondering about the advantages of booking an appointment with a cleaning pro, as well as what the price of professional cleaning is and which cleaning agency offers the best value for money.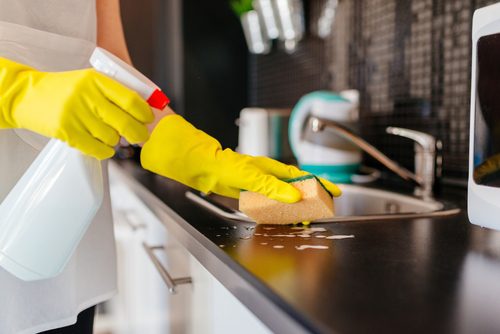 Determine which services you're interested in and contact your cleaning company of choice to request a quote. Most cleaners provide one-time or regular cleaning. With the majority of cleaning agencies, you can choose between hourly and flat rates. Often, you'll be charged after the service is done.
The finest cleaning experts always have your best interest at heart. Some will give a 100% satisfaction guarantee, which means they'll re-clean the area in question free of charge if you're not happy with the results of their work.
What are the reasons why you should hire a cleaning service?
Here are some benefits you'll be reaping if you opt for a trained cleaning crew:
Time-saving: Instead of slaving away at home, the dreaded chores will be delegated to your cleaning experts while you unwind or run other errands.
Energy saving: You've got too much on your plate as is, so you don't want cleaning to take up your precious energy. With a committed maid, you'll have fewer responsibilities to think about.
Quick and efficient: Regardless of how often you clean your home, the results are rarely as satisfying and lasting as the ones you can get when a trained professional performs the clean-up.
Health benefits: Premium cleanliness, achieved according to the American Cleaning Institute home cleaning guidelines, will preserve the health and well-being of you and your family.
Safe and hassle-free: Pick a cleaning agency with an easy, straightforward booking and payment platform.
Taking all of this into account, a dependable cleaning service can be an invaluable asset when it comes to keeping your house in pristine condition. Also, it can help you preserve your peace of mind and direct your energy elsewhere.
How to get the best maid service experience in Naperville, IL?
Looking for the most dedicated and hardworking cleaners to give your house a pick-me-up? You can always count on My Marvelous Maids to bring you top-notch services. The cleaners we work with are bonded and insured maids who will put a smile on your face with their excellent skills and attention to detail. They'll arrive fully equipped and eager to meet your demands.
You can take a relaxing stroll or have a fun picnic in Cantigny Park while your competent cleaning crew is giving your place the royal treatment. When you come back, you'll be thrilled to see your residence sparkle. Your family and guests will marvel at its supreme cleanliness and impeccable hygiene.
Have a stress-free customer experience and enjoy the superb hygiene of a professionally cleaned residence by hiring one of Naperville's finest cleaning experts. Reach out to us and get a home fit for a king!