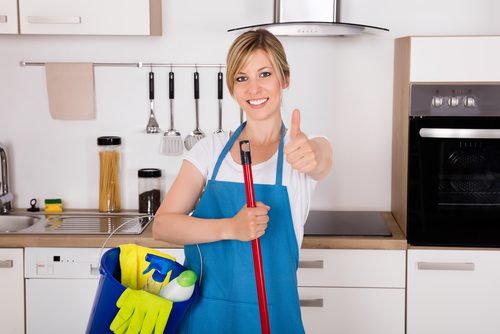 Wouldn't you love your house to look great and be perfectly clean without a bit of effort on your part? Your wildest dreams can come true with the help of trustworthy professional cleaners. Get expert cleaning at a fair price hassle-free and let the cleaning crew take care of your living space while you unwind.
The best cleaning services in Naperville will tackle any cleanliness issues head on. Your competent maid will be insured and bonded, come fully-equipped and treat your possessions with utmost care and respect. What is more, they'll charge a fair price for their premium services.
How much are maid services?
On average, a maid will charge between $20 and $40 per hour. The exact price you'll be paying depends on many factors, for example if you need light cleaning or deep cleaning, which rooms you need cleaned, as well as the skills and experience of your cleaner.
Book an appointment with a superb cleaning crew and see for yourself why hiring a maid is worth it!
Do you tip a maid?
It's hard to find great, dependable cleaners, so when you've got one, you better hold onto them. If you're thrilled about your maid's services, you can show your appreciation by tipping them. You can choose to give your cleaner a tip on every visit, once every few visits or at holidays.
Hiring a cleaner directly: It's good manners to tip a maid you've hired this way. It can be a larger bonus once a year such as for holidays, or a smaller sum every time they visit.
Booking through a cleaning company: Some agencies have a no-tip required policy, which usually means the tip is already included in the fee. This is something you can ask your cleaning agency before you book.
One-time appointment: If you've only booked one-time cleaning or you'll require the cleaner's services only once in a while, tipping $10 to $20 is a good rule of thumb.
Recurring cleaning: A long-time maid is someone you know well and trust, so you can choose to tip them every time they come over or once in a while.
How much do you tip cleaning lady for holidays?
Christmas, Easter and other US federal holidays are times of giving, so they're a perfect chance to show your trustworthy cleaner how thankful you are for their outstanding work. Your maid is putting in the effort to keep your residence pristine all year round, so why not show your gratitude by tipping them extra once a year?
In general, if you work with a cleaner on a regular basis, it would be appropriate to give them a bonus of up to one week's pay. A nice, signed Christmas card with the cash inside would be a suitable present.
If you know your cleaner well, a small personal gift, such as a bottle of wine or a box of chocolates is a timeless classic. A gift card might also do the trick. Treat them to a day at the spa or a visit to a hair salon.
What's the most reliable cleaning service in Naperville, IL?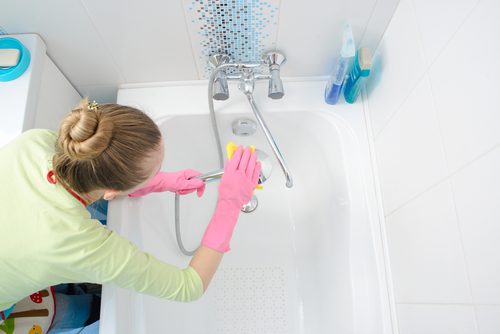 Looking for #1 cleaners in town to polish your home to perfection? Then My Marvelous Maids can match you with them! We bring many happy regulars Naperville's greatest cleaning services. Reach out to us today and you'll never regret it!
You'll have time to enjoy yourself and learn more about Naperville's rich history at Naper Settlement Museum. While you're out and about, expert cleaners will be scrubbing away until your home is spick and span. Choose My Marvelous Maids and get a marvelous clean hassle-free!