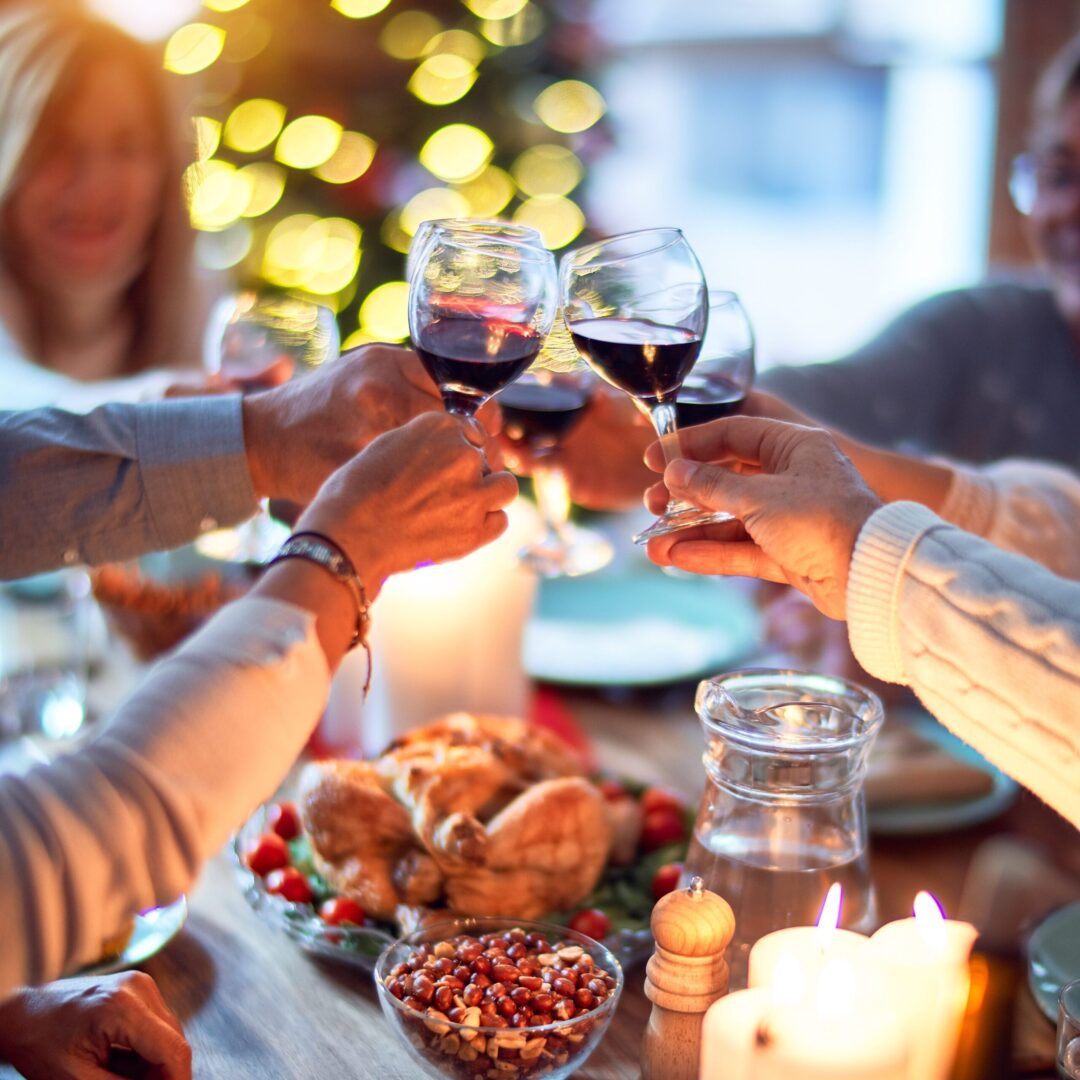 Thanksgiving is just weeks away. It is a big traditional event for many Americans which started in 1621. Even though Thanksgiving is the time where new and fun memories are created, house cleaning—aside from hours of doing groceries and cooking—before the event is not an easy thing to deal with. Aside from the food that we're preparing, house cleaning is another challenge we always face just to make sure that everything is neat and clean, especially when there are family, relatives, and friends coming over.
In this blog, we will share with you some tips on how to make house cleaning smoother and get you prepared for this holiday. The following suggestions and recommendations would save yourself some time and effort so that you can pamper yourself and relax before Thanksgiving comes.
Pre-Thanksgiving House Cleaning Tips
Plan ahead before Thanksgiving. Yes, planning ahead is very important in order for you to have a smoother flow on doing tasks on preparing for the holiday.
Three Weeks Ahead
Make a list of the things—food, grocery items and materials—that you have to purchase. This would help you to have a shorter period of time spent circling around the supermarket to decide which to buy.
Cross-reference it with the items that you already have at home. This is a great way to save money.
Make a list of the people you will invite to come over for Thanksgiving so that you can also cross-reference and see how much and how many items you have to buy food, items, and other stuff.
It probably makes you wonder how the first few tips above related to doing the house cleaning for Thanksgiving, but don't worry we'll get there.
Two Weeks Ahead
Now that you have evaluated and made a list of what to buy, to prepare, and how many people are coming over to your home, it's time for us to check which areas in your house that really need to focus on cleaning.
Clean the refrigerator to make a good amount of space for the Thanksgiving food. Although cleaning it is a must, the list you made a week ago helps you to ensure that after the said event, you have a room to store some leftovers. Remember, it's a waste of money and blessing if you throw away everything when you can still save some.
Clean also the pantry to ensure that you'll be using ingredients that you already have beforehand and just replace it with what you will buy. It will also make room for additional items that you will purchase when you do your grocery.
Prepare the guest room(s) for your guests that are coming over if they are staying over for a day or two. It happens, that is a fact! Especially when you have some family members coming over, it's best to be ready that you have a clean room for them to sleep in.
Wash and sanitize the dishware you'll be using. If you're using glass or chinaware, polish them!
Start decluttering in your house. If you have items that you don't want your guests to see, it's best if you start keeping them away—at least for the meantime—as it will also help you to clean faster.
Start assessing if there are major issues or problems in your house so you'll have ample time to have it resolved before Thanksgiving!
One Week Before Thanksgiving
Now is the time for you to thoroughly focus on the house [deep] cleaning before the big day. But here's the thing, since you've already made preparations ahead, cleaning would be less challenging now.
Sweep, dust, and vacuum the carpet and other areas where your guest might hangout like the living room.
Clean the windows to ensure that dust and cobwebs are not lingering around.
Sweep and clean surfaces with cloth and disinfectant.
Replace the napkins and tablecloths that you'll use and fit for the occasion. But remember to iron them since these items have been stored for a while.
Make the bathroom or powder room sparkling clean. It's also one of the most common areas where guests go often when coming over. You have to make sure that it's clean and odorless (if you'll not use scented sprays) to make it presentable. You can check out our previous blog on How to Keep My Toilet Sparkling Clean? for a guide.
Of course, ensure to clean the kitchen and dining room! You don't want to cook and eat in a place where it is dirty, right? That is why it is really important for you to ensure that your kitchen and dining area are clean and safe, especially these days where most houses have an open-concept where both rooms are integrated to the living area without any division or walls. You can check out our blog Effective Ways To Eliminate Odor And Make Your Home Smells Fresh for a guide to your cleaning.
My Marvelous Maids Can Help You
We know that Thanksgiving is such an important event in many, and we spend time preparing food in most cases. If you don't have the time to fit house cleaning with your schedule for some reasons like work, My Marvelous Maids is here to assist you. If you are a homeowner in Aurora, IL, and its surrounding areas, and in need of house cleaning services, we are here to do that for you! We also offer other house cleaning services. Book a house cleaning appointment today with us, and we'll send you our best team to take care of the work for you!