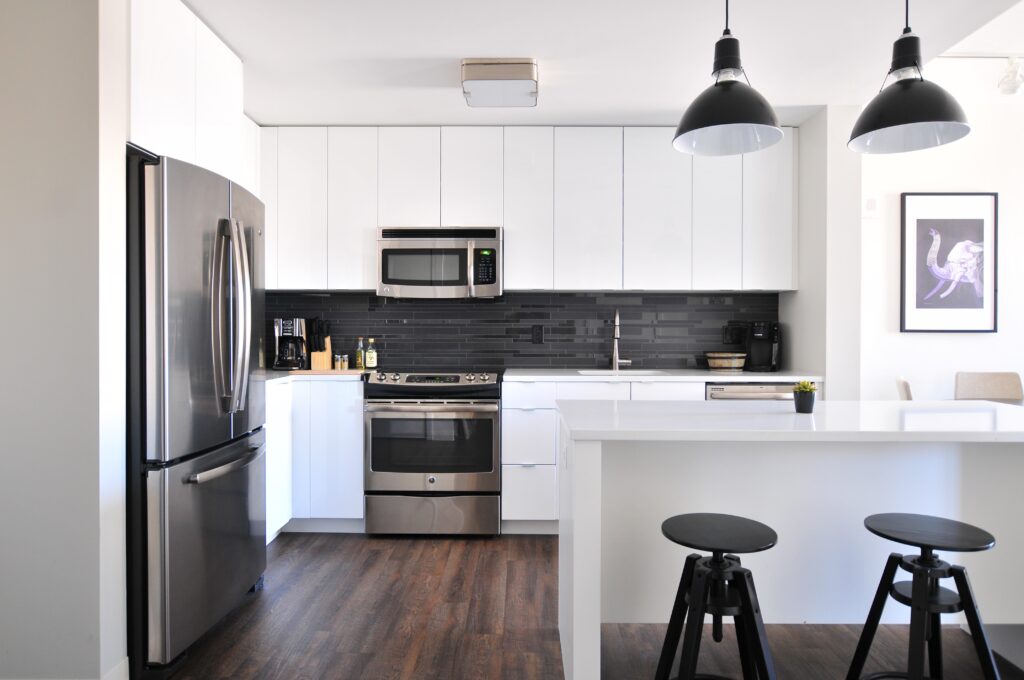 House Cleaning is not an easy task. It's a fact! According to a study, Americans spend six hours cleaning a house per week. And although you might not be aware of it, not everyone has the time to clean. So the best solution you have is to let us into your homes and do the cleaning for you.
A Clean House is a Clean Home to Live In
Your home is your safe haven and we don't want to take that away from you. Especially, in times like this with the pandemic, cleanliness matters the most. Who would want to live in a smelly and untidy place, right?
And this is exactly the reason why your home should be cleaned properly. A proper time should be allotted when removing all the dust, dirt, virus, bacteria, and germs to every surface in your house.
Spring (Regular) House Cleaning
If you're wondering how long it takes to clean your house, you should have an idea of what services are included for a typical house cleaning.
There's no official setlist for this, but depending on the house cleaning company (and the services offered), here are the list which are normally included:
Sweeping
Mopping
Dusting
Vacuuming
Cleaning surfaces
Cleaning the kitchen
Making/Setting up the bed
Taking out the trash
Cleaning the bathroom
Taking care of these regularly such as on a weekly basis makes your house tidy and organized.
Deep Cleaning
Deep cleaning your house does not necessarily have to be done weekly. It could be once a month or as needed. 
There's a long list of what to do and clean when it comes to deep cleaning. The main point is, compared to regular cleaning, deep cleaning needs more and proper attention to details such as ensuring a thorough cleaning will be done to areas. It also requires a longer duration of cleaning as sanitizing and disinfecting are some of the important tasks when doing a deep clean. Furthermore, if you, as a homeowner, have a special cleaning request, the cleaner should know about it to meet your expectations.
House Cleanings are Based on Time and Size
The size of your house matters for the cleaners to determine how long it would take to clean it. Some cleaning companies, like us, use a chart or calculator on their website for you to have an idea of the overall time and total cost it would take cleaning.
Also, you'll have to decide whether you just want a regular or a deep cleaning to your home.
You should also determine how often you'd want the cleaners to clean.
The overall cleaning time actually varies depending on some factors such as:
Cleaning schedule
House size and number of bedrooms
Number of cleaners to do the task
Schedule of when the cleaning will take place
Also, it's worth mentioning the distance if, for example, your house is far
What Type of Cleaning Takes Additional Time?
Believe it or not, there are factors to be considered when a cleaner estimates the time to clean your house. If, for example, you have a small house but wasn't cleaned for quite some time, extra time might be requested to ensure the cleanliness. In some cases, there are big houses, but two cleaners are assigned to clean and the house wasn't that messy and untidy, it's possible for the cleaning to be done on or before the allotted time is consumed.
So, How Long Does it Takes to Do a House Cleaning?
To be honest, it varies depending on the current state cleanliness of your house. But what we can advise you is to make it a habit to declutter, clean bit by bit if you have spare time, and clean when you can. So that when you hire house cleaners to take care of your home, you would have the basic idea of how long you'd require for us to clean.
If you need professional housekeepers within the area of Aurora, IL, My Marvelous Maids is always at your service. We have well-trained cleaners who ensure to deliver the best possible house cleaning services. You book an appointment with us and we're ready to make your house sparkling clean.