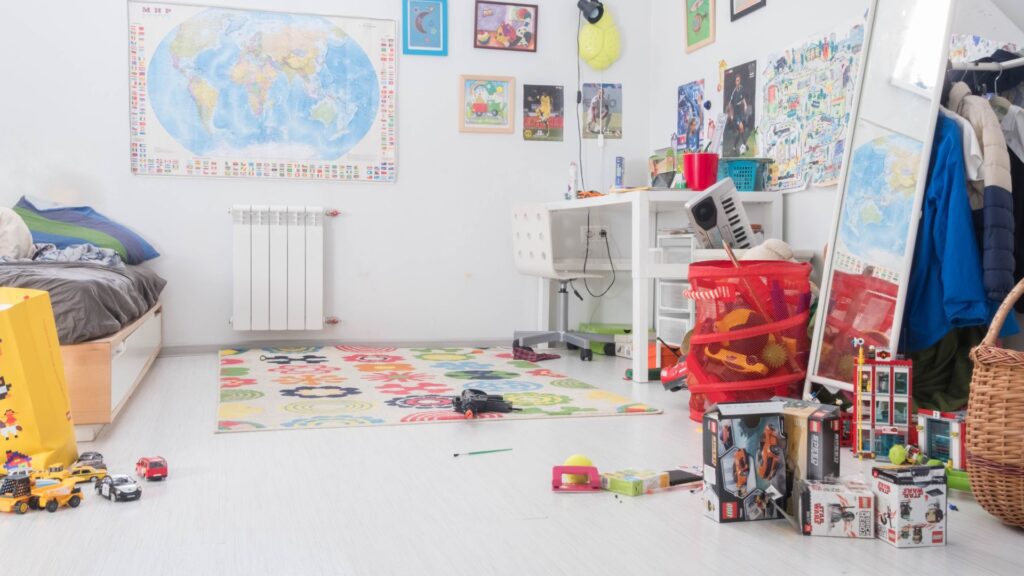 Are you looking for professional cleaners who can clean your house thoroughly? If yes, then you should read this article. This post contains some useful information that will help you hire the best cleaner for your home.
Signs That You Need To Hire House Cleaning experts
1. Expertise
House cleaners are experts in cleaning different types of household items and surfaces. They know how to clean every type of surface and item. So if you want a professional cleaner for your house, make sure they have experience in cleaning different types of surfaces and items.
2. Experience
Experience is an important factor when it comes to hiring a professional cleaner for your home. You need someone with experience because they already know what works and what doesn't work.
3. Accuracy
A good house cleaner or a cleaning company is accurate regarding their work. They don't waste time on unnecessary things. They only do the necessary tasks and finish them as soon as possible. When they say, they will clean your house within two hours, they mean it.
4. Convenience
They offer convenience services. They provide services at any time of the day, including weekends and holidays. You don't have to worry about anything. All you have to do is call them and tell them what needs to be done.
5. Convenience
You don't have much time to spend cleaning your house. But you still want to get rid of all the dirt and dust from your house. That's why you need a professional cleaner. They offer convenient services so you won't have to spend too much time cleaning your house.
6. Flexibility
Professional cleaners are flexible. They can adjust their schedule according to your needs. They can start working early in the morning or late at night. You just have to inform them about your schedule.
7. Affordability
Professional cleaners are affordable in the long run. They charge reasonable prices for their services. And they can also offer discounts for regular customers.
8. Quality
When you hire a professional cleaner, you expect quality service. They use high-quality products to clean your house. They use eco-friendly products that are safe for your family.
9. Safety
Safety is another important thing when it comes to hiring professional cleaners. They use safety equipment such as gloves, masks, and other protective gear.
Is It Expensive To Hire A House Cleaner?
Contrary to what many people believe, house cleaning isn't expensive. In fact, it's cheaper than hiring a maid. The reason is simple: you pay one person instead of paying multiple people. Also, you save money by not having to buy cleaning supplies.
It is true that there are instances that the amount you pay might look big as they charge per cleaning, but you must remember that they are professionals. They know exactly what they are doing. So, they will take care of everything without wasting your time.
How Much Does It Cost To Hire A Housekeeper?
The cost of hiring a housekeeper depends on the size of your house, the number of rooms, and the frequency of cleaning. Generally speaking, the average cost of hiring would not cost you a fortune. Some cleaning companies even give free estimates. If you find a company that gives free estimates, then you should definitely consider using them.
For example, My Marvelous Maids charges a reasonable amount for every cleaning. The price may vary depending on the size of the house and what areas to clean. But, generally speaking, the amount won't be heavy in your pocket.
Moreover, you can contact them on phone to inquire about more details about their rates. We offer weekly, bi-weekly, and monthly house cleaning services. And if you want an instant quote, you may visit their website to find out and book at the same time.
The Bottom Line
Hiring a professional cleaner is beneficial because you don't have enough time to clean your house. Plus, you don't want to waste your time cleaning your own house. Instead, you want someone else to do it for you.
If you are looking for a reliable cleaning service provider, then you should check My Marvelous Maids reviews. Our clients love us because we always deliver great results.
What Areas Do My Marvelous Maids Service?
We clean within a 20-mile radius of Naperville, Il. These areas include North Aurora, Plainfield, Naperville, South Elgin, Wheaton, Oswego, Lisle, and more.
Why Should I Choose My Marvelous Maids?
My Marvelous Maids offers reliable and trustworthy services. We provide excellent customer support. We also guarantee satisfaction.
Our company ensures that our team is very friendly and polite. Our house experts are punctual and efficient.
We Also Clean Commercial Spaces
If you own a commercial space, we can help you with that as well. Our commercial cleaning services are for offices for professional use such as healthcare offices, Airbnb, and/or apartments. We offer a free consultation for you to know how it works.
Our goal is to make sure that our clients are satisfied with our work. We strive to achieve this through customer satisfaction surveys. This helps us improve our services and deliver better results to our clients.
Contact us today!