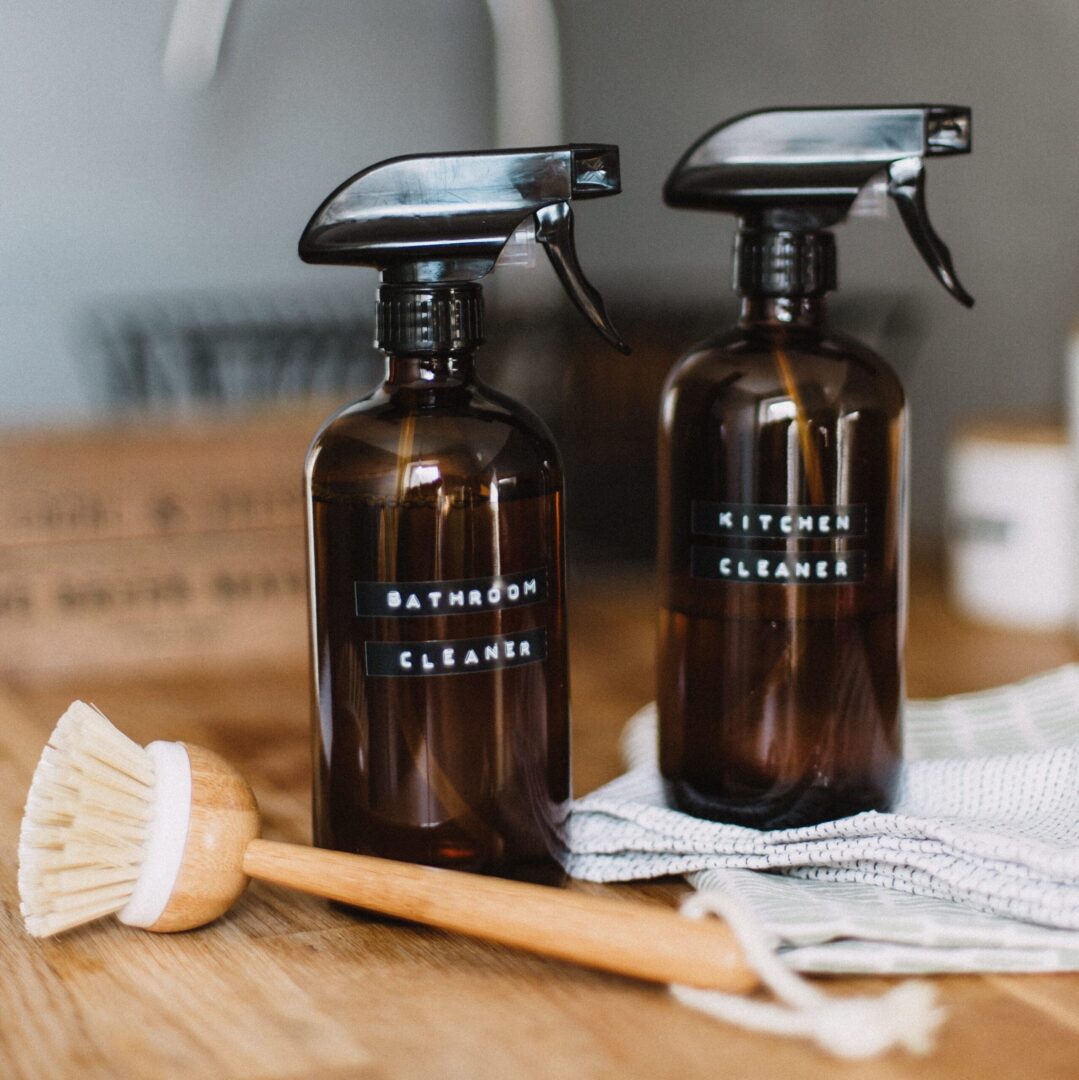 When we say "natural cleaning products," admit it or not, the first things we could think of are "organic," "chemical-free, "hazard-free" and any other positive words relating to health. Who wouldn't want to use cleaning products that are not only doing its purpose but ensuring that it is safe for our health, right? But, on the other hand, this also follow-ups questions relating to effectiveness.
Are They Safe to Use?
Sure thing, it is safe to use. But later on, we become skeptical if it really works. Others might have been already wondering the moment they see the word "natural" on the label. This is because, we're well aware that there are chemicals, ingredients or substances included on the commercial cleaning products that are included in the formula to kill germs, bacteria, and viruses. And that's what we depend on most of the time. However, in the longer run, these chemicals can affect our well-being.
This is the reason why many are switching to natural cleaning products whether they truly believe or still have doubts but for the sake of health they choose it over the regular ones.
But to answer you frankly, the natural cleaning products out there also has its pros and cons just like relating to its effectiveness.
How to Know if it is Effective?
There are ways to know if these natural products are well-matched to your needs. All you need to do is be mindful and acknowledge the idea that it is up to you to ensure its effectiveness.
Use the Products Properly
When natural cleaning products are used properly, it is given that it can be as effective as chemical cleaners. If you're wondering how then you should start by knowing the brand label and its content. Read it carefully and check its ingredients. To make sure that you are using the right ones, you have to check if it is approved by the U.S. Environmental Protection Agency. All the natural cleaning products that claim that they can kill bacteria have an approval and have EPA registration.
You'll Know That It Cleans When It Foams
Dr. Brian Hedlund said that a microbiologist at the University of Nevada, Las Vegas, executed on his research that foam removes dirt, grime and some germs from surfaces. And a good example is dishwashing soap where foam works well with water to surround the grease and successfully remove it.
Cleaning, Sanitizing and Disinfecting are Different Things
Sanitizing can take up less time while disinfecting takes time for it to take effect depending on the product you'll use.
Cleaning is mostly ensuring that visible dirt is removed from surfaces using soap and water. Sanitizing reduces the bacteria on surfaces whereas disinfecting destroys and kills germs and bacteria. Disinfecting hard is a good way to lower the risk of spreading germs, bacteria and viruses.
If you're wondering if there are natural disinfectant products, actually, there are. One of the most effective natural disinfectants is alcohol. It immediately eliminates germs. Although, always be mindful that it depends on the type of germs (even bacteria and viruses) you want to eliminate.
How About Homemade Cleaning Solutions?
In reality, you can make your own cleaning solutions in your home using the cleaning products that you have. But to set expectations, it always depends on how you made the cleaning solution and to where you are using it for. There are homemade cleaning solutions that can be effective to eliminate germs, bacteria, and viruses, but can cause harm to your health without properly following guidelines to make and use it.
Natural cleaning products are effective. It can be as effective as the chemical-based cleaning products you usually use. But you have to use it properly to be effective. As mentioned earlier above, always be mindful of the product label, content, and instructions on how to use it. Make sure that if you want to use natural cleaning products, purchase the one that is approved by the concerned parties. If you want to make a homemade cleaning solution, follow the right instructions when mixing.
Need Help on House Cleaning?
My Marvelous Maids has always been dedicated to providing house cleaning services to homeowners in Aurora, IL, and its surrounding areas. We made booking a cleaning appointment with us easier. We have highly trained and professional cleaners who can take care of the cleanliness of your house. Contact us today so we can assist you!