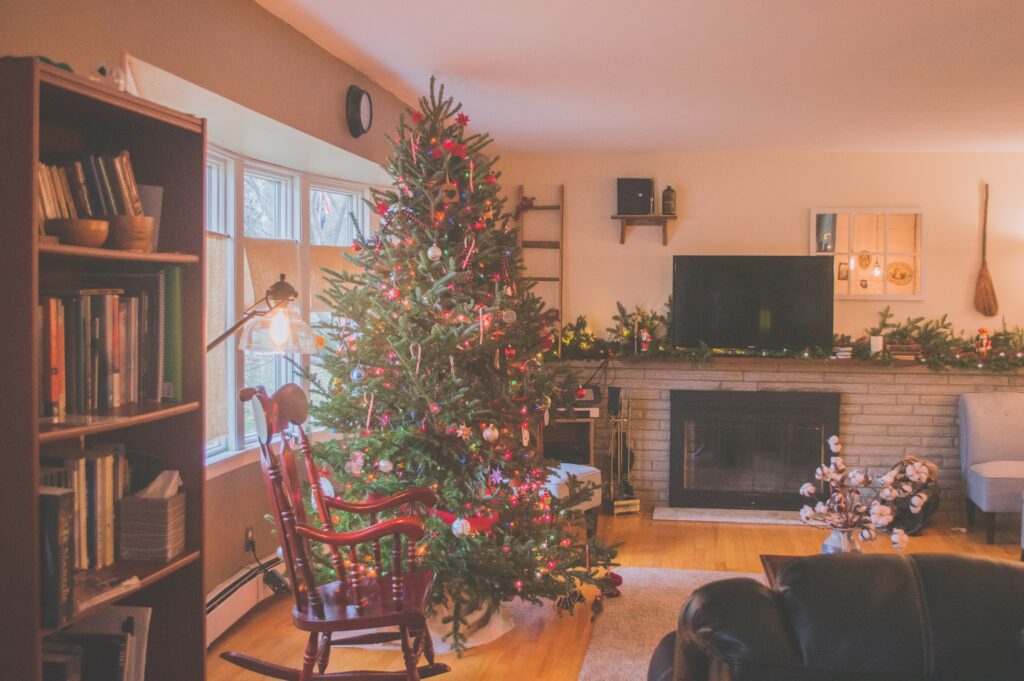 It's officially the holiday season already. While others only prepare a week before Christmas and New Year, many are already preparing without them knowing. There are those who have been ready and preparing for the 'ber' months while others are after Halloween. But the main point is, we're all excited about these two particular events annually.
Even if we're not expecting guests coming over for the holidays, we are still sure that our home is clean. With or without the house party or guests coming over, you're somehow challenged with the idea of cleaning your home.
On the other hand, why not consider hiring people to do the cleaning for you?
Hire A House Cleaner And Focus On The Holiday
Hosting Christmas Eve or New Year's Eve dinner party is fun. It's a memorable experience as you plan the menu, cook for holiday dishes, and gather around after in the living area of your home to chit chat and open gifts. However, it's not all about the fun as pressure also comes along while doing the preparation, and still exists after the party is over for the reason that maintaining cleanliness is a must.
Before the main event, you suddenly might have to clean everything at home before the guests arrive. And after the party, you'll take care of and re-clean the place. When was the last time you wiped the surface of your kitchen, cleaned the guest room, or vacuumed the flooring of your place?
In this matter, let cleaning professionals handle these things for you so you can just focus on holiday shopping, putting on holiday decorations, and cooking the best dishes you want to eat! Letting someone clean your house would at least take out the stress you feel. Plus, they will ensure a cleaner, healthier, and comfortable home for you.
When To Hire A House Cleaner To Come Over?
Actually, holiday cleaning varies. The decision is up to you but at the same time on the availability of the house cleaning professionals. You must consider that aside from the fact that many homeowners hire them during peak season, they also have their lives too and want to spend a private moment on the holiday. So, it is best to reach out to them and discuss until both parties reach an agreement on when to come over to clean and what type of house cleaning service you want from them. Do you need regular cleaning or deep cleaning? Perhaps, a custom house cleaning for the holiday is needed, right? So communicate with them.
But the one thing you must consider and very important is to book early. Also, consider a post-holiday cleaning too. Remember that after the big event, your house needs to be taken care of again.
The Benefits Of Hiring A House Cleaner During The Holiday
One of the benefits you will get when you hire a house cleaner is that you can save time. Like what we mentioned before, while the house cleaning professionals are doing their work at your home, you can focus on other things to prepare on the holiday.
You will also save your energy on other pressing matters for the holidays such as to think of dishes or meals to prepare for the family or guests, buy gifts for them, and relax, relax, relax before the clock hits 12 midnight (for Christmas or for New Year).
You can save money. Yes, it is true that hiring someone or people to clean your house is not for free. But the truth is you are also saving money instead of buying cleaning materials as the house cleaners are often bringing their own cleaning equipment. Plus, what they have are the right cleaning tools.
Lastly, they are professionals who are trained and have the knowledge to properly take care of the cleanliness of your home. We, at My Marvelous Maids, have a team who are not just ready to clean but also know how to. Our house cleaners are well-trained to do the cleaning tasks to ensure you have a cleaner and healthier space in your house.