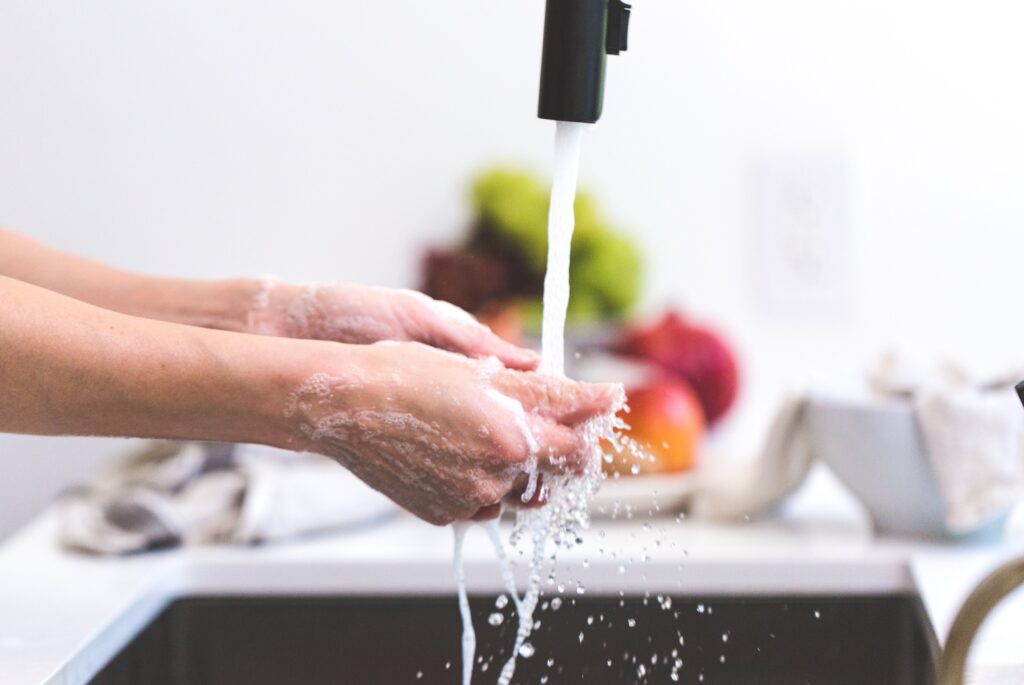 Believe it or not, the most commonly used spot in your kitchen before your stove for cooking and refrigerator for storing food. You might find it weird, right? But that is a fact! Let's put it in this way:
Before you start cooking, you will clean first your hands, the ingredients and the kitchenwares that you will use.
After you finished cooking, you will use the kitchen sink to wash the dishes.
When you come home after doing groceries or bought other stuff, the chances are this is the area where you go to wash what you bought like fruits and vegetables before putting it to your refrigerator, right?
And lastly, kitchen sink would most probably your first destination to wash your hands after getting it dirty from the outside.
You may agree or disagree on the last example, but the main point is, your kitchen sink is really the most commonly used area in your kitchen. We may or may not have known about it. If it is the latter, then allow us to inform you that it is one of the dirtiest spots in your kitchen area. And if this is the case, there are instances that you forget to thoroughly clean it not unless the stains started to get visible.
Besides, you might not have properly put too much attention to its smell (at least for now) but it doesn't always smell like perfume. It is not common to be really smelly but you would not want it to happen before doing something, right?
The Different Types of Sinks
And according to Kitchen Cabinet Kings, there are 12 different types of kitchen sinks.
Here is the list for your reference:
Farmhouse Sink
Undermount Sink
Stainless Steel Sink
Bar Sink
Corner Sink
Cast-Iron Sink
Kitchen Island Sink
Kitchen Sink with Drainboard
Fireclay Sink
Single Bowl Sink
Top Mount Kitchen Sink
And may we add that this only means that you maybe using a different type of sink than what others use in their kitchen, right?
As you all know that the most common type of sink we can see in a kitchen is stainless steel. This material looks good and perfectly fit in most kitchen decors, regardless if you're going for a modern or a classic look. It is also durable, and tougher than others as it lasts longer. Furthermore, it can be cheaper than other types of sinks out there (depending on the brand).
On the other hand, regardless of which type you have in your home, it is still best to add cleaning of your kitchen sink to your weekly routine list between your busy schedule. It will benefit you and your health after all, especially now that there is a pandemic.
Steps on Cleaning Your Kitchen Sink
For you to get started with this task, what you need are the following:
Rubber Gloves
Scrubber
Baking Soda
Dish Soap
Dry Cloth
White Vinegar
Olive Oil
Sanitize
Yes, it is mentioned that you should clean your sink, but sanitizing is also part of it. This is to make sure that you are thoroughly cleaning not only the visible dirt but also the dirt cannot be seen by your bare eyes such as germs and bacterias. You have to make sure that you will wipe them out.
Another point is, sanitizing means, you are not just wiping the surface but removing the dirt, stains and coloration that formed there. Make sure that is is cleared from food items that get in the way to make it look good as new. But remember that cleaning the sink varies depending on the materials so use what would work best.
Give importance too to the faucet of your kitchen sink including the handle and the hose. Use a sponge and a cloth to make sure that you are cleaning it properly.
Remember that we mentioned above that you'll need other things like white vinegar and dish soap? These materials will come in handy if you see such as white spots as the materials will help you wipe it off.
Make Sure to Clear the Drain
You don't want any blockage in your sink's drainage, right? That is why you have to make sure that you are also able to clean it. Clear the drainage. Don't let the flakes of dirt run down that might cause the sink to be clogged. Besides, if this happens, it will cause bad odor too.
If the sink is clogged, pour hot water in the drain followed by baking soda (½ cup) and vinegar (1 cup) solution. Wait for 5 to 10 minutes before pouring hot water again. This should remove the dirt blocking the passage. Furthermore, this also helps for the odor to be gone.
Make Your Stainless Steel Sparkle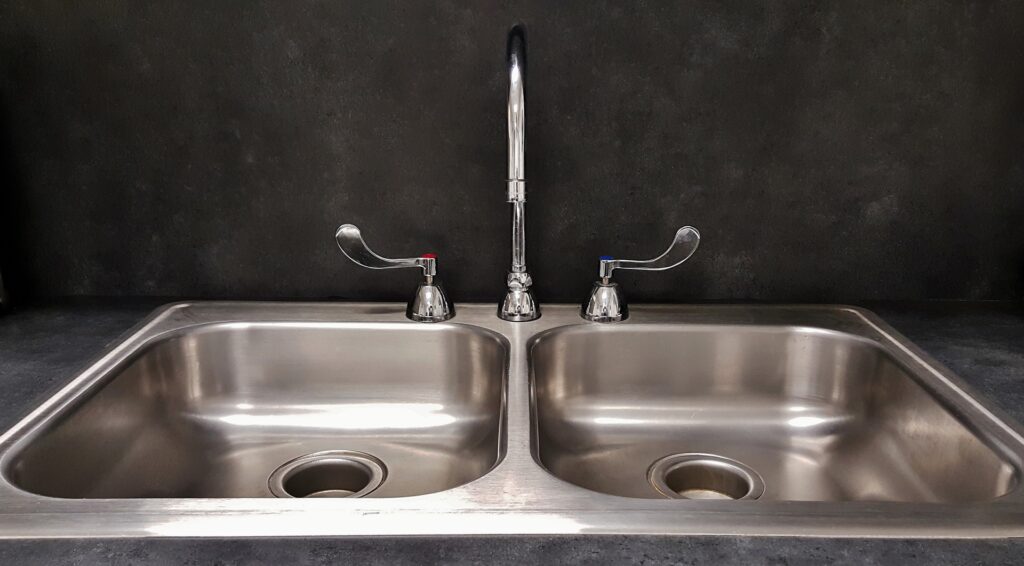 Make sure your sink is now clean and dry. Once it is good, apply a few drops of olive oil to your dry cloth and wipe it to the sink. This should give a shining effect to your now clean kitchen steel sink.
Need a helping hand?
If you are really busy and cannot make time to clean not just your kitchen sink but your house, you can always outsource people to do that. You can check us, My Marvelous Maids, The Most Reliable Cleaning Services in the Land of Lincoln, and the cleaning services we offer. We are ready to do Deep Cleaning in Naperville and the surrounding areas.